What We LOVE About Texas
We're writing this post about our love for Texas, including products made or grown in Texas – thanks to Ozarka for sponsoring!
As most of you know by now, we grew up in Utah. We were born there, raised there, and our families are still back there. However, now that we've lived in Texas for more than 3 years, we consider it our home – and plan to stay for the rest of our days because of how wonderful it is! While I could probably create a ridiculously long list of What We LOVE About Texas, here's some of our favorites lately, as we're enjoying the summer months to their fullest!
Reason #1 Why We Love Texas: The Weather & Landscapes
Okay, while I could REALLY do without the tornadoes or floods, overall I really love the weather in Texas. Yes, it's hot and humid in the summer – but for the vast majority it's beautiful and allows us to go out a lot to play or explore. I also love the variety of scenery here – the lakes and rivers, beaches, deserts, and even some mountains in a few areas (although, admittedly, not comparable to the ones in Utah!). Such a variety really gives you the best of all worlds…year-round, without scraping snow off your windshield (99% of the time, at least).
Reason #2 Why We Love Texas: The Goodies Grown or Made Here….#FromHereForHere
There's a great feeling in supporting the people right where you live, right? One way we've been doing this more lately is a nearby Farmers Market – the Grand Prairie one was even voted #1 Farmer's Market in the nation! Yup, it's a great feeling to live somewhere that has such great stuff available – and knowing it supports your friends and neighbors. What better way to meet new friends than over yummy fresh baked goods or meats, incredible produce, even great jewelry, spices or sauces? And yes – a giant Texas Star to welcome all to the market!
Thanks to a fabulous goody box Ozarka Water Delivery sent us, we got to try out even more Texas-grown/made products! Since it's in the 90's/100's here lately, we could use all the Ozarka water we can get to carry with us as we're out playing, exploring, anything – and again, we're enjoying something great from Texas because the Ozarka® Brand Natural Spring Water comes from 3 Texas springs and has a uniquely Texan fresh taste.
We also got to try out some:
Since I'm not a spicy gal in ANY state, hubby got to enjoy a bunch of them – while the BBQ sauces and steak rub are definitely going on my menu soon!
Some other things we picked up ourselves at the Farmer's Market were some incredible cupcakes (Strawberry Lemonade, Orange Dreamsicle – yes!), tons of fresh produce – because it DEFINITELY is better than from the store – and a HUGE thing of tasty honey. Oh – and bacon, but that didn't last very long 😉
Reason #3 Why We Love Texas: Good ol' Southern Manners
Not that people back in Utah aren't nice, but since moving here my kids (and hubby and I) have started picking up on those great southern manners. The 'yes ma'am' and 'yes sir' type stuff. I love it! While there's bad apples in the group no matter where you go, so many people here are just truly polite and respectful. It puts an especially big smile on my face when a big 'tough' looking cowboy tips his hat and politely holds the door open for my family, then says something like 'y'all have a great night!' LOVE IT!
What are the things YOU love most about Texas? Comment to let us know!
This content may contain affiliate links. We earn a commission at no extra cost to you if you make a purchase. We may earn money, free services or complementary products from the companies mentioned in this post. All opinions are ours alone…
The following two tabs change content below.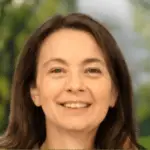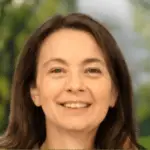 Latest posts by Kelly Dedeaux (see all)