Lunchbox Tips, Tricks & Ideas
This post is sponsored by Babbleboxx & it's partners. All opinions are mine alone. #lunchboxx2018 
Back to school season is in full swing now, and I have to say that one of the biggest stresses during the school year in the past has always been dealing with packing lunches. With five kids, it adds a ton of time in the morning; you have to deal with kids liking different things, plus you want to ensure they get quality foods. With the help of some of the trusted brands we love, we're sharing some Lunchbox Tips, Tricks and Ideas with you to help ease the chaos!
First of all, save time where you can. If you can send a whole apple instead of slices, that saves you cutting time. Cooking any meats or steaming veggies in a big batch for several days or the week saves you from doing it daily. You can also save so much time by skipping the grocery shopping – by using Shipt for convenient same-day delivery!
With an annual membership, you get access to free, unlimited deliveries (for orders over $35). You put in your zip code, then it displays what stores are available to choose from. You select whichever you desire, then browse through the products online. You can even add notes to each item (like on tomatoes, if you want ones to use immediately or ones that aren't quite ripe enough yet so they'll last a few more days) to help your personal shopper get what you want! Either in a browser on your computer or with the app conveniently from your mobile device, you select your one-hour delivery window and pay. I love Shipt grocery delivery because it's reliable, and saves me an hour or more each shopping 'trip'!
Use this link to sign up for Shipt for just a $49 annual membership fee!
Another important thing is to include protein for a healthy diet. After talking with several friends and other moms, I was actually surprised how many said they don't really pack anything with protein because it's difficult to do. My tips for helping include protein are to:
prepare meats ahead of time, then serve in various ways (sliced for a salad topper, in a nacho salad, as a steak burrito, etc.) for the week
be sure to include freezer packets or something to keep the meat safe
For example, at the beginning of the week we would prepare a few days' worth of meats and protein. You can even make even healthier choices by ordering Pre Beef, which is not only from grass fed and sourced from nutrient-rich pastures (and raised with care), but have no added antibiotics or hormones! They even come in neatly sealed clear bags, so you can see ALL sides of your beef.
We tried out their Ribeye and Top Sirloin Steak first (I'm a HUGE steak fan, for anyone who knows me), and we loved the great flavor in the meats. Their Chuck Roast piece (beef shoulder) was ideal for Sunday dinner, having everyone asking for more. And since ground beef is perfect for many quick weeknight dinners (or include for tacos or burritos for lunch), we enjoyed their 85% Lean Ground Beef as well as their 95% Lean option. Pre Brands online meat delivery also goes with our first tip of saving time, because it comes to you – so you can buy delicious, grass fed beef online easily!
Use Code: BUSYMOM for 10% off your order through October 31, 2018!
You can also use code: BTS40 for 40% off 85% or 80% lean ground beef – expires Sept. 21, 2018.
Along with delicious, fresh beef (protein), don't forget some quality grains such as Lundberg White Rice & Quinoa Entrees. They're super easy to make, taking 20 minutes or less on your stove, and can be packed easily for a delicious lunch. Not only do they taste great, but they're made with quality ingredients, such as organic white rice or organic American-grown quinoa.
For those that are more careful and attentive to what they eat, you'll appreciate that these tasty, convenient rice and quinoa entrees are vegan-friendly, USDA Organic, non-GMO and ALSO gluten-free verified. My friend whose family has severe gluten allergies will really enjoy these! The Rice Pilaf was the overall favorite, but my personal favorite was the Rosemary & Olive Oil quinoa blend.
My last big lunchbox tip is to include snacks and (yes, I'm gonna suggest it) TREATS! Just like us adults may need a pick-me-up between meals, our kids do as well. They need to be focused on learning, growing and playing – not focused on feeling too hungry. Since it can be worrisome at school with lunches and snacks about allergies, I really appreciate that MadeGood products are made in a facility that's free of the EIGHT common allergens – peanuts and tree nuts, wheat, dairy, eggs, soy, sesame, fish and shellfish.
MadeGood has school safe snacks such as healthy granola bars, crispy squares, soft baked cookies and even the cute granola minis. If your kids – or kids in your child's class – have allergies, there's no reason to miss out on delicious goodies, especially since they're a healthier option. Their snacks are organic, gluten-free and also non-GMO project verified. And if you look close at the wrappers – veggies, too! You wouldn't know from the taste because WOW they're delicious (yes, I snuck some of the kids' snacks to try for myself – shhh!), and the kids love them. Having some very close friends whose family has many allergies, I'm thrilled we can have something at our house (or to take with us on outings) that are allergy free, so everyone can enjoy.

What are your best lunchbox tips, tricks & ideas?
This content may contain affiliate links. We earn a commission at no extra cost to you if you make a purchase. We may earn money, free services or complementary products from the companies mentioned in this post. All opinions are ours alone…
The following two tabs change content below.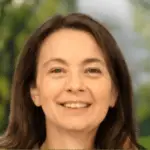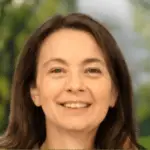 Latest posts by Kelly Dedeaux (see all)