Make Your Own Minecraft Creeper Pinata
Who else has kids that are totally into Minecraft? A year ago, I had no idea what that even was, but now it seems like a normal part of daily conversation to bring up Creepers or Endermen! Now you can join in the fun and Make Your Own Minecraft Creeper Pinata!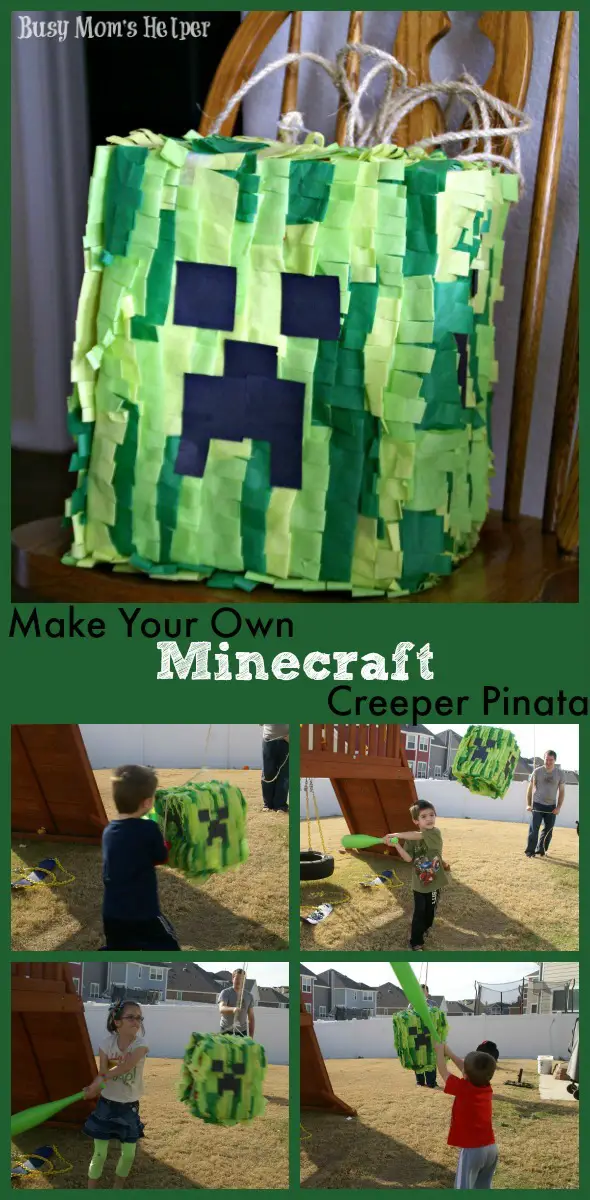 My twins turned 5 last month (insane, right?!) and had a big Minecraft themed birthday party. If you missed the party post, go check it out! We also had this super fun Creeper pinata for one of the activities, and the kids thought it was the coolest thing ever.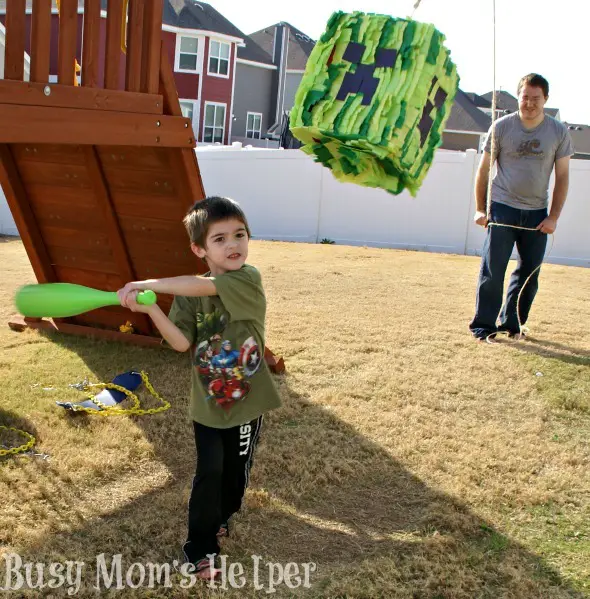 Of course, I couldn't FIND a Creeper pinata, so I decided to make my own. It was really easy, and saved my budget even more! Gotta love a wallet-friendly birthday party!
Supplies
Square box (or pinata) – with a small opening to insert candy/etc.
Random green tissue paper
Tape & scissors
Black construction paper
Rope or something for hanging
Directions
I got a simple, inexpensive box 'birthday present' pinata to start out with.  Take your tissue papers and randomly put the colors row after row taped to the box on all four sides. After each row, cut slightly so the paper 'ruffles', like a pinata!  Overlap the next row OVER the tape area to hide that part.
After your box is covered, cut out the face from the black paper and tape that onto one (or all four, like I did) sides. 
Fill with your candy/etc., attach the rope (or whatever you're hanging it with) and you're ready to go!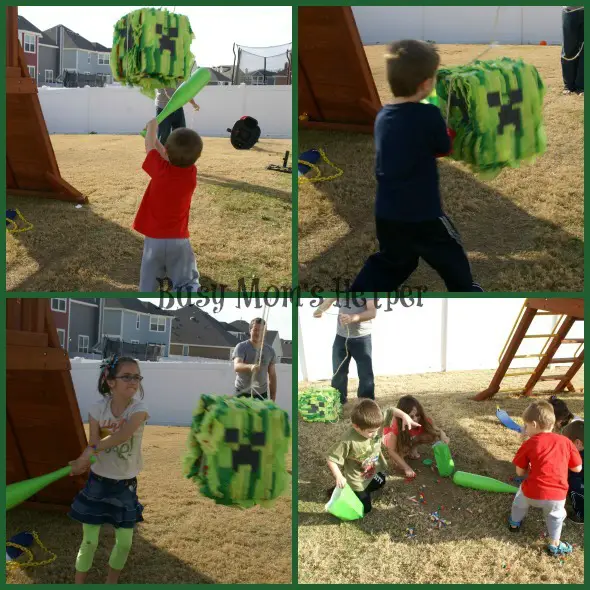 Our box lasted a decent amount (the main group was filled with 5-6 year olds, so not exactly hard hitters), but when it WAS finally done it didn't exactly resemble a Creeper anymore….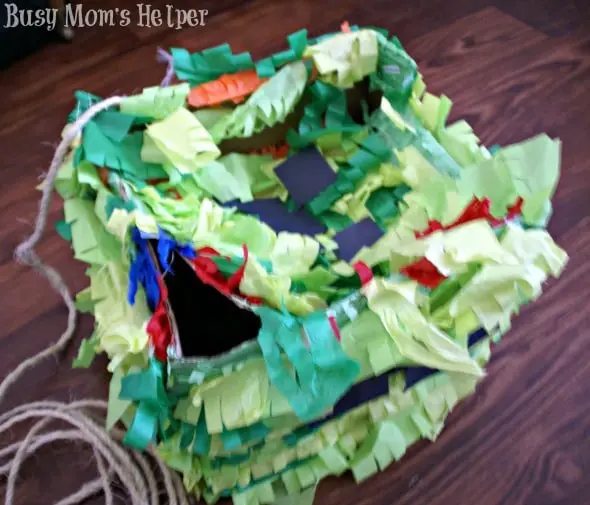 This was so much fun, and even easier than the DIY Minecraft Torches I made for the party!
Don't miss out on these other Minecraft Posts…
This content may contain affiliate links. We earn a commission at no extra cost to you if you make a purchase. We may earn money, free services or complementary products from the companies mentioned in this post. All opinions are ours alone…
The following two tabs change content below.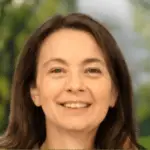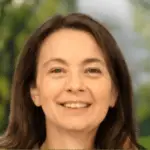 Latest posts by Kelly Dedeaux (see all)