Make Your Own Avengers Weapons
This shop has been compensated by Collective Bias, Inc. and its advertiser. All opinions are mine alone. #AvengersUnite #CollectiveBias
You're probably not surprised to hear that my family is totally THRILLED about MARVEL's The Avengers: Age of Ultron hitting theaters, right? Seriously, we've been counting down! To help our family 'prepare in style' we stocked up an all sorts of The Avengers snacks, toys, costumes and more. Plus, we put together some super fun accessories to assist in our role playing! Read on to learn how to Make Your Own Avengers Weapons!
To get started, we hit up Walmart and got all sorts of awesome The Avengers merchandise! Some of our own choices were the themed Kellogg's Fruit Snacks, Cheez-It baked snack crackers, and fun Doritos. 
They even have Dr Pepper joining in the fun! If you know me at all – Dr Pepper plus The Avengers equals a very happy momma!!! Each type has a different character featured, with 7 total. Woot woot!
We let the kiddos help us pick out some fun costume accessories and toys, too. Of course, they HAD to pick the gloves for Iron Man's Hulk Buster as well as the Hulk. There was also their Quin Jet, action figures and so much more. It was hard not to get it all!
Before you go, make sure to download the awesome Super Heroes Assemble app available at both iTunes and the Google Play store. Use it to scan The Avengers displays at Walmart to unlock some fun activities as your favorite characters! You can even scan any of the Dr Pepper Avengers 12 packs or signage for a digital comic book!
My family is so superhero-obsessed that we have our own 'assigned' character. Partially based on our favorites, and a large part in our personalities! Here's the breakdown:
Dad: Ant Man (can't wait for this movie!)
Me: Wasp (hope she comes into the movies sometime soon)
Girl: Black Widow
Twin 1: Captain America/Thor
Twin 2: Iron Man
Youngest: Hulk
Make Your Own Avengers Weapons: Thor's Hammer
Supplies
2 rectangle foam pieces
Duct Tape (silver)
Cord
Stick/pole for handle
Directions
Cut your pole to your desired length – keeping in mind it will be sticking into the 2 foam pieces. Stack your 2 pieces together, then work the handle into them so it's down into the bottom foam chunk, about halfway in (don't want it sticking through the top). 
Duct tape all around the foam and handle, making it not only secure but giving it the look of Thor's hammer.
Cut a piece of cord and use Duct Tape to secure it to the handle, looping it around into a knot. That's it!
Toss in a fun Thor mask (also found at Walmart, in the party aisle) and a costume if you wish!
Make Your Own Avengers Weapons: Captain America Shield
Supplies
Foam pieces in Red, White and Blue
Staples or Foam Glue
Scissors
Directions
The order of Captain America's Shield is (from outside to inside) Red, White, Red, Blue with a White Star in the center. Trace circles for the layers and then the star. 
Cut them out, then either staple them in order or use foam glue. That's all and you've got a super fun – and not painful if they throw it at each other – shield! This mask also came in that party pack, along with a Hulk one!
Make Your Own Avengers Weapons: Black Widow Batons
Supplies
Blue Glow Sticks (thick is best)
Black electrical tape or crafting tape
Directions
All you have to do is wrap your glow sticks with the black tape randomly. Make fun patterns, if you want! Black Widow uses these as an electrifying type of weapon – and our girl is loving having her 'own' weapon!
They've been going CRAZY this week with all the fun toys and costumes, plus tasty snacks!
I love that the gloves/fists are made of a soft foam material, so it doesn't really hurt as they fight each other. Because no matter how many times I say 'settle down', they just can't help it, I guess!
What can't YOU wait to grab in all your MARVEL's The Avengers: Age of Ultron excitement?
This content may contain affiliate links. We earn a commission at no extra cost to you if you make a purchase. We may earn money, free services or complementary products from the companies mentioned in this post. All opinions are ours alone…
The following two tabs change content below.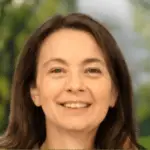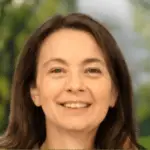 Latest posts by Kelly Dedeaux (see all)