Marshmallow Whoopie Pies
This post is sponsored by Soapbox Influence in partnership with The Women Bloggers, all thoughts and opinions are my own. #postcerealcreations
I love whoopie pies. Seriously, when I went off to college, it was the recipe I called home the most for! Eventually I DID write it down so I could stop hassling my family to repeat it to me, and I'm so glad because I love whipping up a batch super quick. This week I decided to try a different version and flavor of them – since I've been enjoying my Marshmallow Mateys cereal so much, why not make fun Marshmallow Whoopie Pies?!
It doesn't even take a TON of ingredients, so you can grab them all at Walmart the next time you're there – along with a bag or two of Marshmallow Mateys, of course 🙂 You can keep the marshmallow whoopie pies traditional and plain….
…or stick some of the marshmallows from the cereal into the frosting!
Whatever way you choose to enjoy these snacks, they're really fast and easy to make, plus taste AMAZING! I'll admit, I had a hard time not eating more than one – and may have had more of the batter than I should have. But that's my reward for making my family cookies, right? 😉
Ingredients
1/2 cup Butter, softened
1 cup Sugar
1 Large Egg
1 tbsp. Vanilla Extract
1/2 cup Milk
1/4 cup Warm Water
2 1/2 cup All-Purpose Flour
1 tsp. Baking Soda
1/2 tsp. Salt
1-2 tsp. Marshmallow Extract
Frosting or Marshmallow Fluff for middle
Directions
Preheat oven to 400 Degrees F. Spray or line 2 baking sheets, set aside.
Beat the butter and sugar until light and fluffy – about 3 minutes. Add in the egg, vanilla, water, milk and marshmallow extract and whip until smooth.
Mix in the baking soda and salt, then carefully add in a bit of flour at time until it's all in and well-combined.
Drop into spoonfuls onto prepared baking sheets, then bake for 6-8 minutes or until barely starting to brown on the edges. Remove from oven and cool about 5 minutes, then move to rack to finish cooling off.
Once they're cooled off, put a good helping of frosting or marshmallow cream in the middle of two to finish off your whoopie pies. If you're feeling adventurous and extra 'marshmallowy', add some of the marshmallows from the cereal inside the middle or along the edges of the frosting. So good!
These didn't last long at my house, and I'm sure we'll be making them again soon!
What's your favorite flavor whoopie pie?
This content may contain affiliate links. We earn a commission at no extra cost to you if you make a purchase. We may earn money, free services or complementary products from the companies mentioned in this post. All opinions are ours alone…
The following two tabs change content below.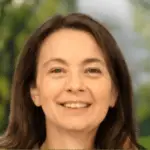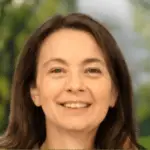 Latest posts by Kelly Dedeaux (see all)