Meet Purina: The People and the Pets
This shop has been compensated by Collective Bias, Inc. and its advertiser. All opinions are mine alone. #MeetPurina #CollectiveBias 
As many of you know, we have two ADORABLE lab dogs who are a huge part of our family. Being such, we really look into the types of things we give them, including their food. I was so excited when asked to go to Purina headquarters in St. Louis, Missouri last month to learn more about the company, the products, and everyone behind it. Now I'm letting you Meet Purina: The People and the Pets. Yes, there's pets – many, many fabulous pets!
Some of these photos are mine, taken by phone or my DSLR, while others were taken by the photographers at the Meet Purina event that I'm using with permission.
After chatting the evening away with a lot of the staff during our welcoming reception the night we arrived, I was already thinking these people were pretty fantastic. Whether we were talking about where we were from, our own families and pets, even sports, they just wanted to get to know us better. I knew this was going to be a really fun few days – and I wasn't disappointed!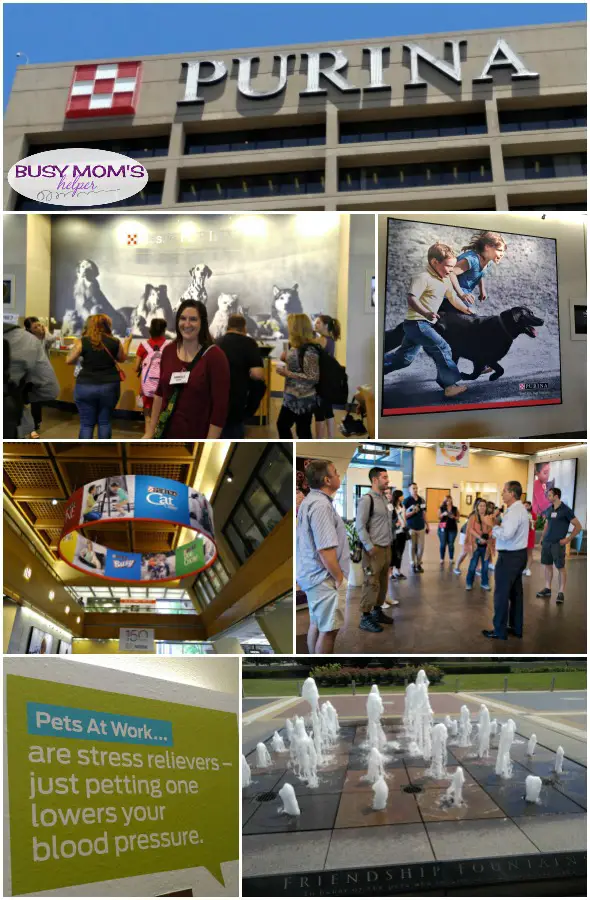 During our tour of the Purina grounds the next morning, it was fun seeing all the little details that emphasized their love of pets – from the animal-shaped shrubs, to the 'clean up' baggies and trash cans complete with little paw prints.
They even had a huge pond (shaped like a duck, if you look at it from the Purina building) filled with Koi fish that swarmed like crazy when we fed them. I could spend a long while just watching them swim in a big pile trying to grab some food!

There's many buildings as part of the Purina campus, and on the main floor of one of them are two resident cats. Yup, they LIVE THERE FULL-TIME! The set up is adorable, and perfect to make Ava (Avalanche) and Rocky (Rocky Moutains) happy in their home – from the paw-printed surfaces, to the kitty door, even a super cute kitty mail box!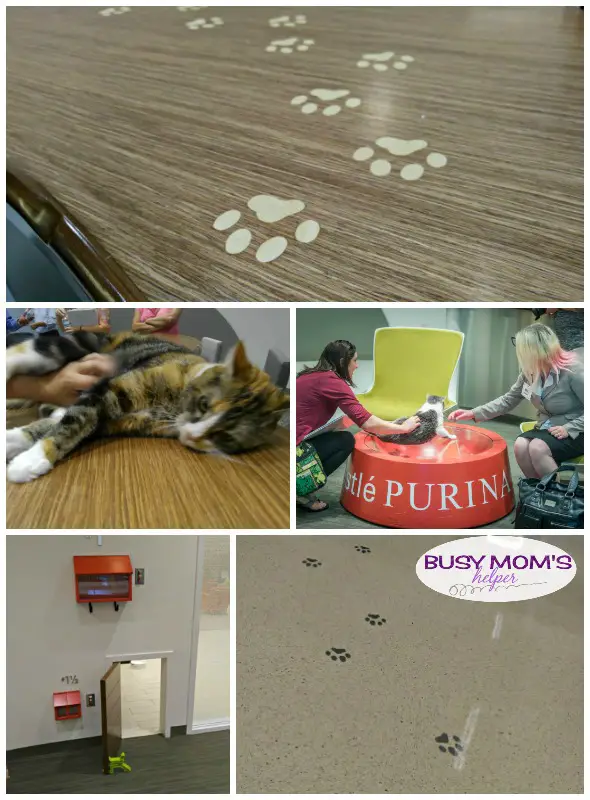 We had several different sessions that were entertaining – but I'll admit, I sometimes got distracted by all the sweet pets people brought with them!
I've conversed with Purina through social media many times, so checking out their social media hub and meeting the people behind the tweets and Facebook messages was neat. They were all sitting at their computers with the live feed, ready to connect with people – so if you have questions for Purina about their products, company or whatever, don't hesitate to reach out to them via social media like Facebook, Twitter and Instagram.
We got to meet many of the top people there, and they were excited to answer any questions we had. If they couldn't answer it, they would find someone that could – we put them to the test and they followed through!
One of the many things I was impressed with was the research and development they put into all their products. We learned the advances of gene studies, the processing so they can ensure their products are the best for each particular breed or type of pet. I would have loved to hear more about the science behind it all – although I didn't understand a lot, what I did was super interesting! They also do research into animal behaviors by checking for their body signs, even doing heat signature tests and such.
I'd be lying if I didn't say one of my most favorite parts was when we got to eat at the Purina Kitchen! Chef Amanda was incredible, serving up all sorts of tasty foods. Yes, we ate HUMAN FOOD – but she put real thought into what would work to help us connect with pets at the same time. For example, dogs love liver and that would be like a dessert to them – us, not so much, so she served up a dense, rich brownie! It was apparent that Purina has pets in mind with everything they do!
We got to learn about the incredible charities, organizations and causes they help support – such as campaigns to help raise awareness for adopting shelter pets. Or – did you know that many abused people won't leave because they're afraid to leave their pet behind? That had never crossed my mind, but it makes total sense! Purina is helping an organization in New York start offering shelters for people with pets, so they can escape the abusive situation and get the support and help they need.
They even put on a 'trade show' type atmosphere so we could learn all about their products and different side-brands in-depth from the specific representatives working on that certain one! We got to go around to all the tables and ask questions, learn more about it, and even try out some samples if we wanted. For example – check out the FABULOUS bag of Just Right with my pups' photo on it – it's Tula & Kita's Blend! This particular product allows you to be specific for your own pet – go to the site and enter their info, any specific needs (weight loss, health issues, etc.), and submit a photo and they ship your pet's specific bag of food – it's 'Just Right' for YOUR pet! Love it 🙂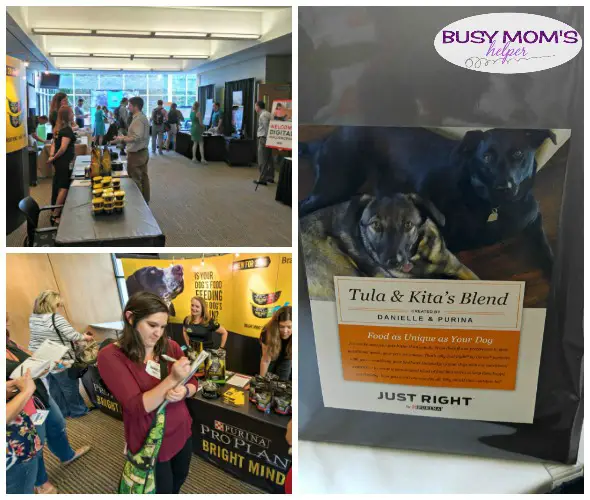 Now to the part that impressed me the most – other than the incredible people and their genuine love for pets – the quality assurance! Guys, I'm not kidding when I say that they check the quality and integrity of their products on a way higher level than my kids' cereal gets! They check everything such as color, texture, moisture level or indents (what is normal in the can, what isn't) and even SHAPES! When going through a bag, one of the pieces of food didn't match up to the shapes on the check sheet – so that bag failed. Like I said, a level much higher than even my kids' food often gets! I was blown away at their commitment to quality and honesty – wanting to be the very best they can in every way.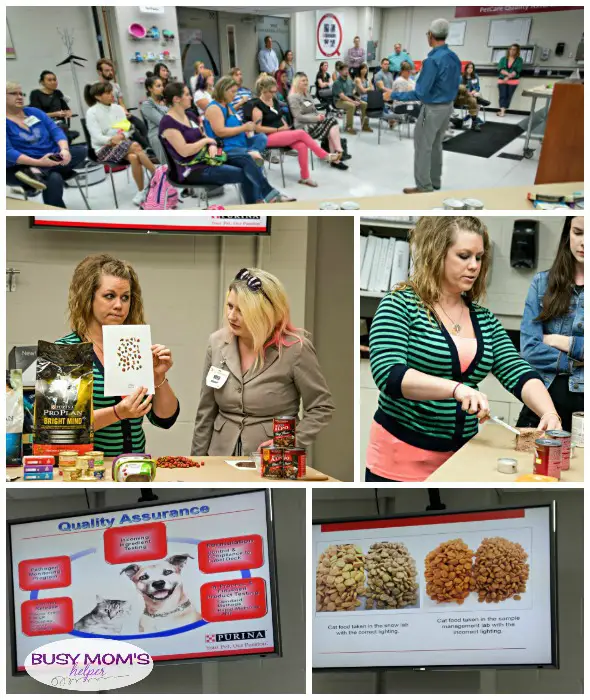 As one would assume, Purina is a pet-friendly work place – and many people happily brought their pets with them! It was fun seeing them interact, such as when this adorable black & brown guy got bored during a meeting and tried taking his person for a walk. We loved walking through the halls, getting introduced to the people AND the pets equally!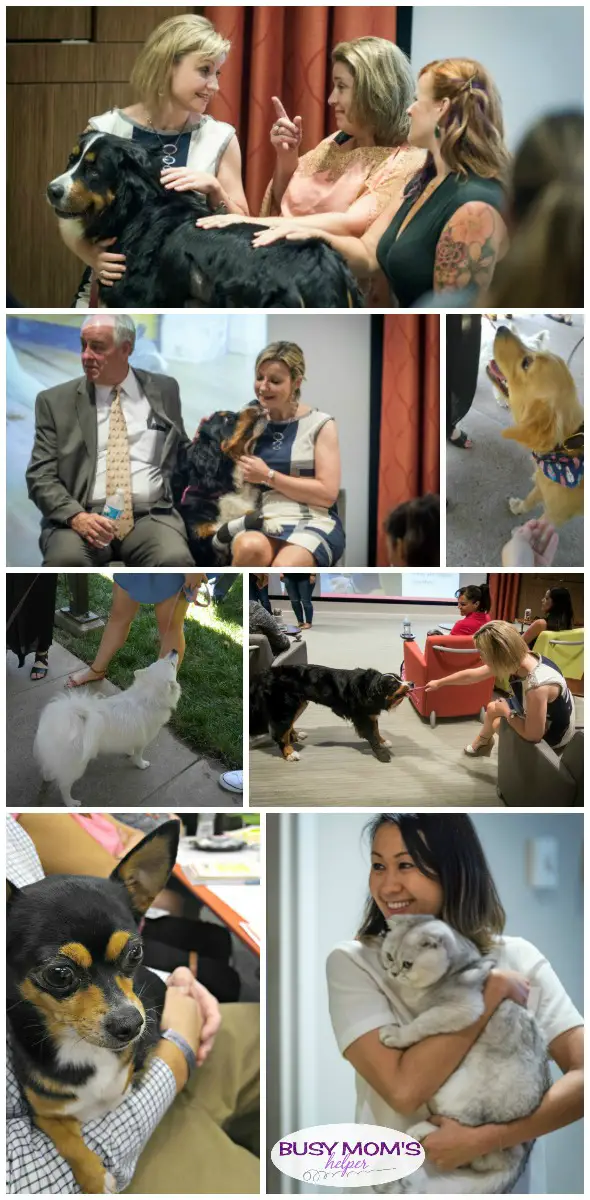 For our last day, Purina was having a 'Pets at Work' afternoon and trying to beat the world record for most pets at work – last I heard, they had about 280 at the one location! After the photo, they had ice cream for the people and even a frozen treat for all the pets – which they happily lapped up in the heat. I also noticed that, before the event, they were taking the temperature of the ground outside – to ensure it wasn't too hot for the pets. That's real love right there!

They brought in some of their friends from Purina Farms – which, by the way, is open to the public to come play with animals and even bring your own to play – to show off some tricks. This one was amazing!!!
https://www.instagram.com/p/BHDBArIhS-m/?taken-by=busymomshelper
The three days flew by so quickly and were so much fun – I can honestly say this was one of the funnest events I've attended! I loved meeting new friends – both human and animal – and really learning more about the company that I trust with my lovely pups' dog food. I already thought highly of them and the quality, but now it's even more so!

Learn more about the fabulous products, services, charities & people at Purina HERE!
More Purina Fun…
This content may contain affiliate links. We earn a commission at no extra cost to you if you make a purchase. We may earn money, free services or complementary products from the companies mentioned in this post. All opinions are ours alone…
The following two tabs change content below.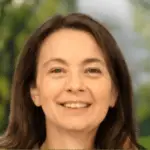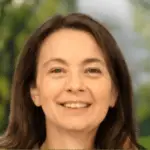 Latest posts by Kelly Dedeaux (see all)