Mickey's Very Merry Christmas Party
I have no idea how many years I've wanted to spend the actual Christmas season (not the day, of course, but sometime around then) at a Disney theme park. When hubby suggested I do a quick trip over my birthday to check out all their holiday offerings, I was THRILLED! And of course I couldn't miss out on Mickey's Very Merry Christmas Party in Disney World's Magic Kingdom!
First things first – it isn't the normal theme park entry ticket. Even if you have an annual pass, or paid for a regular ticket for that day, you do NOT get to go to the party unless you buy the actual Very Merry Christmas Party ticket. They range in price from the $80-$102 range, depending on child or adult and the dates. They begin filtering out those guests who do NOT have a pass to the party in the late afternoon, then the 'official' party begins at 7pm. Don't worry though – if you have a ticket to the party, you can get into the Magic Kingdom starting at 4pm, too! That gives you a few extra hours of fun before the festivities really begin.
Similar to Mickey's Not-So-Scary Halloween Party, there's special 'treat' stations around the park – but you don't go trick-or-treating. Instead, they have various snacks and drinks for you, such as cookies or Dove chocolates, and cider, eggnog, snow cones and hot cocoa. These are complimentary during the party, so don't hesitate to enjoy! I especially loved the soft ginger-molasses ones served at Liberty Town Hall. Look on your special party map for the candy cane signs, then keep an eye out along your path for the TALL blow-up candy canes showing you where that treat spot is.
There's also some special characters that come out, though not as many as the Halloween party (at least that I could tell). The big hit seemed to be Jack Skellington as 'Sandy Claws' – if you want to see him, better line up early! I was told he shows up starting at about 6pm (unofficially told, so don't be upset if that's incorrect), and when I passed by at 6:35pm it looked like the line was already a good 45 minutes long at least!
There's fun holiday lights all over the park, and everything seems to glow in reds, greens and blues for the season. My absolute FAVORITE part was the castle though – it's GORGEOUS all lit up in sparkling lights that look like crystal snow! If you go on Big Thunder Mountain Railroad – when you're going up the second incline slowly – look to your right to check out a new point of view of this beautiful castle.
There's SO MUCH TO DO during Mickey's Very Merry Christmas Party, so be sure to plan out your evening to fit in the items at the top of your list! Here's a breakdown….
Mickey's Most Merriest Celebration
This takes place in front of the castle, and if you want a really good spot you HAVE to get there pretty early. Mickey, Minnie and a BUNCH of their Disney pals put on a song-filled show that kids and adults were dancing and singing along with. The first song was – I admit – a little strange, and made me feel like it was Disney's attempt at being 'cool' with the new generations. Just watch it and you'll understand..and maybe text your holiday greetings this holiday 😉
All the songs were great fun, and it was a good length that kids didn't seem to loose interest. I think my kids would've LOVED it, because even I thought it was really entertaining – plus you see so many of the favorite characters at once!
A Frozen Holiday Wish
This was timed really well, so most were able to stay in their spot from Mickey's show to see Anna, Elsa, Kristoff and good ol' Olaf greet the 'villagers' of this new land, and watch as Elsa uses her amazing powers to bring the castle to life with bright, sparkling crystals! Any Frozen fans will surely not want to miss this.
Mickey's Once Upon a Christmastime Parade
Anna and Elsa join the parade with a bunch of holiday-dressed friends, from the classics like Mickey, Minnie, Donald and Goofy, to the princesses WITH their princes, and even Vanellope and Ralph show up in Christmas-clad fun! At the end, the BIG MAN himself makes an appearance, which was a big delight for all the guests! This usually occurs very shortly after the stage shows, so I recommend getting a spot for those near the castle but along the curb, so you can just turn around and be right in front for the parade.
If the kids are near the edge, usually the cast members will do something entertaining with them until the parade starts to keep them happy and occupied. The group by where I was standing were twirling and dancing, then taking turns having each side of the road yell 'Merry' then the other 'Christmas'!
A Totally Tomorrowland Christmas!
This was great for little kids, but also for the pre-teens because it was more bouncy-type music that plenty of people were rockin' around to. Buzz Lightyear, Mike Wazowski and Stitch join in this musical fun, and the end holds a big surprise as the crew sings to welcome 'Santa'! Honestly, this was probably my favorite little show because it wasn't too long, the songs were fun, the dancing was unique and great, and the 'story' was really sweet. Plus – STITCH!!! Don't miss this over in Tomorrowland.
VoicePlay
These guys are a vocals-only group that sings several holiday tunes for a festive little dance party in Tomorrowland, as well. It was more like a 'mini-concert' than a 'show', but still plenty of good times to be had by all. A sweet little ol' lady was near me and just dancing around like crazy. I want to be HER when I grow up!
Club Tinsel
Over at Cosmic Ray's Starlight Cafe was an on-going party that went the entire time Mickey's Very Merry Christmas Party lasts. With an awesome DJ, blasting music, fun lights and an open dance floor, I saw several parents unable to get their kids away because they were having a total blast! Characters like polar bears or reindeer switch out during the night, so your kiddos always have some fun new friends to dance with/around.
This would be PERFECT if you parents need a little rest – sit at a table to keep an eye on our kids, then let them wear themselves out with a holiday dance party!
Holiday Wishes Fireworks
You know the drill – get your spot EARLY if you're picky! These were actually really well done – and don't miss Tinkerbelle flying from the castle (to the right side) at the beginning! Done to beautiful music, with Jiminy Cricket narrating, there was plenty of bright lights, fun sights displayed onto the castle, and a touching feeling of the holiday season. A side note – I know people want their kids to see, but it's heartbreaking for a kid who has a spot where they can see, only to have a parent put their own kid on their shoulders right in front of them so now their view is blocked. I you want to ensure your kid can see please plan ahead and get a good spot that doesn't need you to do that – it may be better for your kid, but blocks for so many others.
Don't forget about the rides still open during Mickey's Very Merry Christmas Party – because there were times there were hardly any lines, especially after the mad-dash of people left as soon as the fireworks were done! Seven Dwarfs Mine Train at a 10 minute wait? Yes, please! Thunder Mountain over and over? Don't mind if I do.
And DO NOT miss the Jungle Jingle Cruise – I think I like this version better than the normal one the rest of the year!
If you're a big shopper, don't forget to check out the merchandise that's only available to party-goers! Things like shirts, pins and more make for something more unique to take back home and remember your trip.
Yes, the tickets to the party do cost a pretty penny, but it's a truly memorable experience that I really hope to share with my kiddos some year soon. Rides with shorter lines, entertainment, treats, fake snow falling, and a wonderful holiday spirit – what more could you ask for?!
This content may contain affiliate links. We earn a commission at no extra cost to you if you make a purchase. We may earn money, free services or complementary products from the companies mentioned in this post. All opinions are ours alone…
The following two tabs change content below.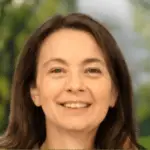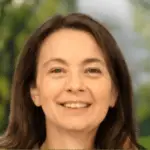 Latest posts by Kelly Dedeaux (see all)