Minecraft Birthday Party
My twins turned 5 this month. FIVE! Ya, I'm still in shock a bit. When we started talking about what type of birthday party they want, it was a definite MINECRAFT answer from both of them! No surprise there, of course. Â Although this was a few weeks ago, I'm finally getting around to sharing our Minecraft Birthday Party!
One thing that I was really excited about is that there's SO MUCH you can do with a Minecraft party, from the food, to the decor, to the activities…really, it's crazy how many possibilities you have to work with! I really like not going broke for a 5-year-old birthday party, though, so I kept it really budget friendly and as stress-free as possible.
Minecraft Invitations
I'm really a fan of making our own invitations because 1. usually I can get them cheaper and 2. they're totally fun! I made sure to include some Creepers, Steve? and his pup, even an Enderman! There's a spot at the top of the text area you can write who's celebration it is, then all the spots for details!
Print off the invitation HERE, cut it out and tape/glue the blank sides together. Then just fold on the designated lines, fill in your details, and pass them out. Now get ready to Par-Tay!
Minecraft Decorations
We had a ton of fun creating the setting for our party! Our awesome backdrop was a huge hit with the kiddos, and was really simple to put up! All you do is get some square plates in 2-3 shades of green and some black. Lay them out on a table or the floor, creating your Creeper pattern.
Turn them over, being careful to keep them in the patter you're wanting, and tape all along the plate backs. Across, down, and diagonal.
See how easy it picks up? Then just use little nails or something at the top corners and one in the middle to hold it onto your wall. Easy and fabulous!
On our tablescape we used these fun Minecraft paper/box sets to really make the place look like the game. They come in sheet patterns that you just pop out and fold together. Great activity idea! I also nabbed this Grass tablecloth, which worked perfect!
I hung balloons and put Creeper faces or Enderman faces on them in our kitchen area and at the front door. For the favor bags I just got simple green baggies and taped black construction paper Creeper faces on the front!
I found these awesome swords and pick-axe and the kids LOVED them! Perfect for the decor, then you can use them for a game of 'fight the Creeper', then the birthday kid can keep them afterwards. We HAD to get a diamond sword version along with the iron, since my family is kind of obsessed with this game and it just 'topped it off'.
There's also PLENTY of Minecraft items HERE you can check out, from glowing wall torches, to pins, to spinning Wither and more!
Like the fabulous torches? Get the Tutorial HERE
Minecraft Food
Seriously, you could go even more crazy here, too! Here's some of the delicious snacks and drinks we served up…
Creeper Juice & Creeper cups (green cups with marker faces)
Gold Brick boxes (also good for favors) with Coal (chocolate)
Sticks (pretzels)
Water (blue jello)
Lava (red jello)
TNT (licorice bits)
Dirt & Grass (pudding with green frosting)
Bread (biscuits with pizza toppings)
Redstone (rice krispies with black/grey food coloring and red candy chunks)
Diamonds (rice krispies with black/grey food coloring an blue candy chunks)
Creeper Cake (with green/white/black fondant squares to make a face)
I got the fun Free printable food name place cards from Catch My Party.
Minecraft Games & Activities
Like I said, you could play 'fight the Creeper' with the foam swords, or go 'digging' through some boxes with the pick-axes. You could also create your own sword with this fun Free Printable Sword Stencil HERE.
There's also a Creeper Pinata -Â Get the Tutorial HERE
My boys seriously LOVED their party, and everyone had a wonderful time. We were also able to keep most of the decor for the kids to enjoy for a long while yet!
Don't miss out on more Minecraft Fun…
This content may contain affiliate links. We earn a commission at no extra cost to you if you make a purchase. We may earn money, free services or complementary products from the companies mentioned in this post. All opinions are ours alone…
The following two tabs change content below.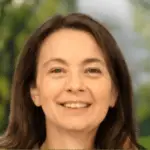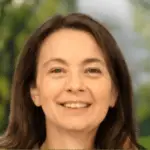 Latest posts by Kelly Dedeaux (see all)