Molasses Pork with Sweet Potatoes
Flash (hubby) loves sweet potatoes. For me, they're okay if cooked right (and with marshmallows, of course), but with him it's LOVE. This was one of those meals I made mostly for him, but ended up enjoying just as much! I was surprised the kids liked it so much, also. Maybe it's the marshmallows? Either way, this pork is so flavorful, juicy and blends perfectly with the sweet potatoes. Almost a treat instead of a main dish!
Molasses Pork with Sweet Potatoes
Ingredients
2 10 oz. Pork tenderloins
1/4 cup Molasses
1/4 cup Dijon mustard
1 tbsp. Rosemary
1 tsp. Red pepper flakes
1 lb. Sweet potatoes, cut into pieces
2 1/2 tbsp. Olive oil
1 Shallot, minced
1/2 cup Chicken broth
Salt and pepper, to taste
Handful marshmallows, if desired
Directions
Preheat the oven to 400 Degrees.
In a bowl, combine the sweet potato pieces, other half of the pepper flakes and 1 1/2 tbsp. of the olive oil. Sprinkle with salt and pepper and toss to evenly coat.
Spread the potatoes on a sprayed baking sheet, leaving an open spot in the center of pan for the pork to be added later. Put the potatoes in the oven for 15 minutes.
Heat the remaining olive oil in a large skillet over medium-high heat. Brown both sides of the pork, about 3 minutes per side. Remove from heat, save the skillet.
In a bowl, mix the molasses, mustard, rosemary, and half of the pepper flakes until combined.
Remove the baking sheet with the potatoes, and place the pork in the empty center spot. Brush pork and potatoes with some of the molasses mixture. Sprinkle marshmallows over sweet potatoes, if desired.
Return baking sheet to the oven until pork is cooked through (145 degrees minimum), about 15 minutes.
Take the skillet, pour extra 'fat juice' from it, then return to medium-high heat. Add the shallot and cook about 3 minutes, or until beginning to soften. Add the remaining molasses mixture and chicken broth.
Bring to a boil, stirring frequently, then simmer until the sauce thickens, about 3 minutes.
When all is done, drizzle some of the molasses sauce over the potatoes and pork to serve. Save the extra for those who want more sauce (we all did).
Notes: 4 servings
This content may contain affiliate links. We earn a commission at no extra cost to you if you make a purchase. We may earn money, free services or complementary products from the companies mentioned in this post. All opinions are ours alone…
The following two tabs change content below.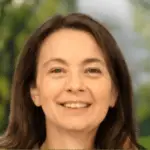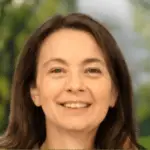 Latest posts by Kelly Dedeaux (see all)