Moms: You're Crushing It!
You never realize how difficult parenting is until you're in the middle of it – kind of like you don't know how awful a war is until you're in the thick of the battle. Being a mom is HARD! I know so many friends that let the mommy guilt get to them, thinking they're failing as a parent. Well, I'm here to let you in on a little secret….Moms: You're Crushing It! I mean it, we all are doing an amazing job despite the crazy, so let's celebrate the little wins, shall we?
I don't think we could ever list out all the things us moms do – cooking, cleaning (will that laundry EVER stop?!), running the kids to a dozen places all at once, and the list goes on and on. The morning seems to be my biggest battle, trying to get everyone ready (including myself – most days), lunches packed, homework in backpacks, and out the door in time. And maybe I'll remember to feed myself! Guys, it's a nightmare – but dang it all, I'm totally crushing it! I got dressed today AND ate breakfast before taking the kids to school – and we were on time. CRUSHING IT!
I even had time for my much-needed cup of hot cocoa – as I'm sure many of you who need your morning drink, whether it's coffee, tea, or cocoa! I just poured some in my Dixie® To Go (The Official Cup for Crushing It) and I got to enjoy my hot drink confidently with their leak-resistant lid and insulated layer.
It's definitely a must-have for on-the-go! And yes, most of my life feels like it's 'on-the-go' all the time! When I'm done I can just crush it and toss it – no effort, no clean up, no worries. That leaves me more time to focus on things that matter. Like looking at the ump-teenth LEGO creation the kids show me in less than 5 minutes!
You're probably thinking "Big deal, we're just barely getting things done, how is that great?" Fellow mamma, just keep crushing it with what matters! Did you kiss your daughter's boo-boo when she got hurt? You're crushing it. Wear matching shoes this morning as you raced out the door? You're crushing it. Remember to put gas in the van before the light came on? You're crushing it. Do a whole load of laundry and put it away? That's DEFINITELY crushing it!
Let's stop being so hard on ourselves by expecting perfection, or demanding too much of ourselves. Being amazing doesn't have to mean climbing Everest or even folding all of the laundry before putting it away (I never do – but laundry is cleaned and put away, so to me that's crushing it!). It's the little things – but the most important ones. So grab a Dixie® To Go, fill it with your hot drink of choice, and head out there to keep on rockin' it as a mom!
I was selected for this paid opportunity as a member of CLEVER and the content and opinions expressed here are all my own.
This content may contain affiliate links. We earn a commission at no extra cost to you if you make a purchase. We may earn money, free services or complementary products from the companies mentioned in this post. All opinions are ours alone…
The following two tabs change content below.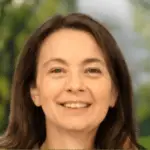 Latest posts by Kelly Dedeaux (see all)