Mornings Saved with School Breakfast
This post is sponsored by the School Nutrition Associated for National School Breakfast Week. #NSBW18 #SchoolBreakfast #TrayTalk
I'm sure I've mentioned a time or two (or dozen) before how much I dislike mornings. It's such a mad rush to get everyone up, ready and out the door – and we can just hope that nobody forgot something important! Unfortunately, for busy families it means not having time for a good breakfast, even though it's one of the most important meals of the day. Luckily, mornings are saved with school breakfast – and this week we're celebrating with National School Breakfast Week!
At our school, I know so many kids who rely on the school breakfast because it's just not available at home – either due to time, finances or whatever reason. When I walk in the doors every morning with my kiddos in tow, we walk right past the lunchroom that's bustling with kids enjoying a good start to the day. Plus, it's a great time for them to chat with friends and prepare for the day ahead together! It's also a relief to parents, knowing that if they just can't make breakfast or lunch every day, their kids will still have a great option.
I'm thrilled that some important changes have been made to the school menus in the past decade – with more whole grains, fresh fruit and veggies, less sodium and sugar, and local ingredients or from scratch cooking when available. I know all you fellow busy moms understand the stress of making sure our kiddos eat more healthy – especially with so much junk around – so it means a lot to me as a parent to know that the offerings are better for them than when I was younger.
In fact, research shows that kids who participate in the school breakfast programs tend to eat more fruits, drink more milk and have a wider variety of foods than those who don't eat breakfast. About 14 million kids eat school breakfast every school day – so that's a lot of little ones getting better nutrition in their tummies!
I'll fully admit that I HAVE to have breakfast every day – without it, I'm lethargic and honestly a total grump. I don't mean to be, but I just can't function well without starting my day with a good meal – and I know growing kids need it even more! It not only helps their mood and healthy weight, but students who eat breakfast are more likely to score higher on standardized tests, reach higher levels in math and reading, are able to concentrate and remember better, and be more alert throughout the day. YAY!
And did you know that some schools are adding Breakfast in the Classroom, Second Chance Breakfast, Grab and Go Breakfast and others? It's their way to ensure every child has access to a healthy breakfast before school begins – because it's heartbreaking how many little kiddos wouldn't have breakfast at all if their school didn't offer one!
So to celebrate National School Breakfast Week March 5th-9th this year, there's going to be daily activities, new healthy menu items and awesome breakfast programs being implemented in school – just check out the TrayTalk.org blog and the Tray Talk Facebook page to join in on the fun! There you'll also find some handy resources for parents or guardians, with things such as interviews and stories from school cafeterias and nutrition experts.
Here's some extra fun for your kiddos as well – some cool school breakfast themed coloring sheets! Just go here and print or download 🙂
You can even get really playful with some photo prop printables – get the kids, classmates, teachers and – heck, even the principal to join in on this clever fun. I call this one "my banana!" 😉
Just print them onto cardstock, cut them out and either hold them up just like that or attach them to a craft stick or something. These sure made for some awesome pictures to celebrate National School Breakfast Week!
What's your kiddos' favorite breakfast?
This content may contain affiliate links. We earn a commission at no extra cost to you if you make a purchase. We may earn money, free services or complementary products from the companies mentioned in this post. All opinions are ours alone…
The following two tabs change content below.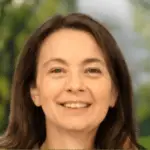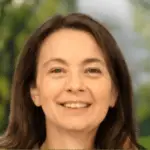 Latest posts by Kelly Dedeaux (see all)