My 5 Best Money Saving Tips
I participated in an Influencer Activation on behalf of Influence Central for American Express Serve. I applied for the Serve Cash Back card to facilitate my review and received a promotional item to thank me for my participation. #ServeSomeGood
Remember as a kid, the biggest money issues we personally faced were pretty much whether we could afford that new set of roller skates? Things sure change when you're an adult! Even though we now have 'real' jobs making 'real' money, it's so easy to lose track of it and end up in the hole. Since everyone deals with money, I thought My 5 Best Money Saving Tips would be just the ticket to help us all out!
Now, understand that I'm definitely not perfect with finances – but these tips that I've been slowly turning into habits have made a big difference in our budget. They may not all be for you, but see if even just one or two could make money a little less stressful of a thing in your life!
Tips #1: Use American Express Serve® Cash Back Prepaid Debit Card
You know how they say to use a cash system, because you HAVE to stick to your budget? My problem was carrying all that cash around – it never worked out well, plus was super frustrating fitting it in my wallet, and the risk of having it stolen. That's why I'm loving my new American Express Serve® Cash Back Prepaid Debit Card! It's not a credit card, it's a full service reloadable prepaid debit account offering convenient and easy access to money management tools at no or low cost PLUS cash back on purchases you make everyday. It's also the only prepaid debit account with 1% cash back on purchases. If you're spending money anyway, why not earn some of it back – and it's added to your account quickly after your purchase so it's ready to spend whenever you choose.
I love that it's more secure than carrying cash, but has the same benefits! I just load my budgeted amount onto the prepaid debit card, and that's what I have to stick to – without the bulk and hassle of dollar bills. We also are taking advantage of it in our upcoming Disneyland trip – loading it with our 'fun money', so we can't go over budget! Sure will beat cash in a busy park and a bulky shoulder pack on the roller coasters!
To get your prepaid debit card, you can register on-line and it comes in the mail for free – or purchase one at a retailer for up to $3.95 (depending on the retailer). No credit checks, minimum balances or hidden fees – just a low monthly fee of $5.95 (can easily earn this back with the 1% cash back). There's free direct deposit, free online bill pay and free in-network ATM withdrawals. For out of network ATM withdrawals there's a $2.50 American Express Serve Cash Back Prepaid Debit Card fee.
Tip #2: Menu Plan According to What's on Sale
I use to plan my weekly menu on what we felt like eating – but sometimes that ends up being the more expensive things because nothing on our list is on sale! Now we wait to see what the sales are, then pick our meals from the ingredients we can nab for cheaper. If ground beef is on sale, perhaps it's meatloaf that week. Chicken for a great price? Why not toss some in the crock pot for a dinner? Here's 15 other tips when it comes to your grocery budget.
Tip #3: Adjust Your Utility Usage
In our neighborhood, we had several people furious this summer because they were certain the utility companies were overcharging them because of the high costs. I checked ours, and it was the same as it should be from previous summers! After talking with a few of them, I learned a few things we were doing that they didn't bother with – that saved us a LOT of money.
Set the temperature higher (summer) or lower (winter) when you won't be home. Do the same for at night when you're sleeping – you can always use more or less blankets!
Don't waste water – take shorter showers (I love long showers, so compromise with 'medium length') don't do a load of laundry that isn't full or run a dishwasher that is practically empty.
Don't water your lawn during the hottest times of day.
In summer, if it cools down in the evenings then turn your A/C off and open your windows – let the FREE breeze cool your house.
Tip #4: Cook at Home Instead of Eating Out
It's saves so much money to avoid eating out (at least too often, sometimes is a nice treat). That being said, it's so much EASIER to eat out a lot of the time! You can help this by planning ahead with your shopping/menu planning, prep things ahead of time (like over the weekend) and taking advantage of simple crock pot meals. Another great idea that I love is making a bunch of freezer meals at once, then enjoying them the rest of the week.
Tip #5: Save on Gas Costs
To save on gas costs, plan your necessary errands in advance so you can make the most of your trips. If the grocery store is on the way home from dance lessons, plan on swinging by to avoid having to drive back later. If it isn't very hot, don't run your A/C unnecessarily as this affects your gas mileage. Also, if it isn't too hot/cold, don't sit in your vehicle with it running unless you need to (like after school pick-up, sitting in a parking lot, etc.)
Go nab your American Express Serve® Cash Back Prepaid Debit Card now and start using it, plus applying these other fabulous money saving tips to help your budget!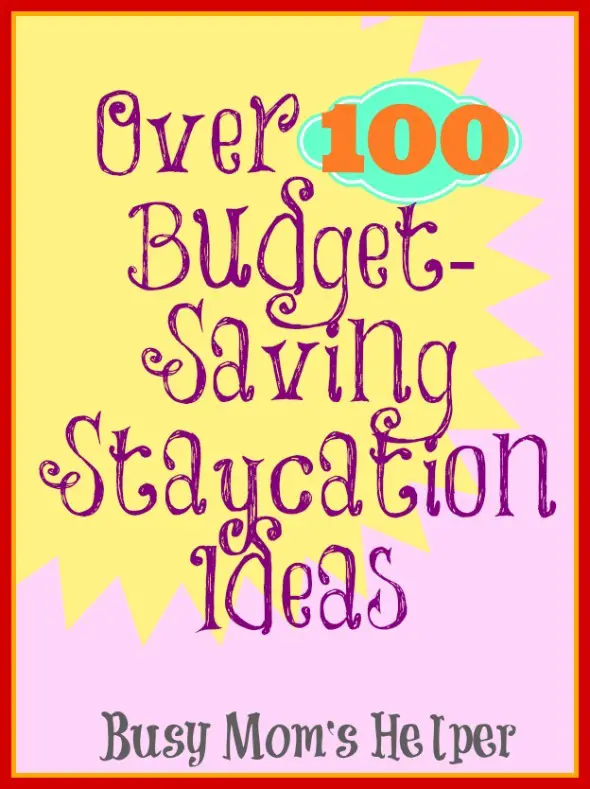 This content may contain affiliate links. We earn a commission at no extra cost to you if you make a purchase. We may earn money, free services or complementary products from the companies mentioned in this post. All opinions are ours alone…
The following two tabs change content below.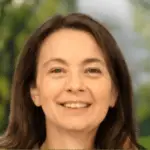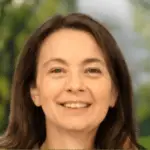 Latest posts by Kelly Dedeaux (see all)