When You Need a Doctor On-The-Go
Compensation was provided by Amwell via Momtrends.  The opinions expressed herein are those of the author and are not indicative of the opinions of Amwell or Momtrends. 
As a busy mom of 5, we have plenty of reasons to need a doctor throughout the year. Right now it's for that insane flu season – all but one of my kiddos has already gone through it (plus hubby – that was a challenge!). Other times, it's for their eczema acting up, or my daughter's asthma – maybe a possible ear infection, strep or allergies being unusually bad. Or the first time one of my kids got stung by a bee and I had no clue what I was suppose to do to help it. Whatever the reason, it's not always possible to go in to your regular office – so I'm grateful for access to the Amwell app for when you need a doctor on-the-go.
You heard right – an APP that gives you access to a doctor! What's great is that you can use your desktop OR mobile device, so even if your kid gets sick during a road trip or something, you can still pull out your phone and get help from board-certified, licensed doctors. My biggest worry is if/when my kids have a medical need, but it's outside of normal office hours – if it's not emergency room level, but still something I don't want to wait until the next day or so to have addressed, I can sign on to Amwell and meet live with a doctor. Plus you can CHOOSE the doctor from their list! Okay, here's how it works…
First, you create a log in. After your info is entered, they give you a list of doctors online right then – and even shows if they already have a patient at the moment so you may have to wait, or if they're available! I like this option because I know there's certain situations my girls would feel more comfortable talking with a female. Or, if you don't have a preference of the doctor, you can just click for next available. And they give you the price first, so no surprises! You put if the patient is you or if it's someone else (like your child), then input your concern.
One neat feature is the ability to invite others to join in the 'meeting' – this is great if a parent is somewhere else but still wants to be there to see what's going on with their child's sickness or concern.
I love that they also allow you to input any allergies, medications (and if you don't know medication spelling, you can just start inputting the name then search for it – much easier!), and even a spot for IF you know vital signs and want to put those in as well. They give you the option to put in your insurance, then make sure you know the amount.
Here's the great part – on this page (below) you can input a promo code, and I've got one to share with you! In that spot, just enter AMWELL50 for 50% off an urgent care visit with Amwell!
It's also nice that they cover a wide range of needs – from minor sickness and injuries to wellness-type concerns. They can even assist with prescription refills! I heard they also employ behavioral therapists and registered dietitians, so really can assist with pretty much anything our kids throw at us. 😉 Did I mention they're available 24 hours a day, all week long?
This week was a perfect example of when Amwell was a great resource for us – my daughter has had a weird rash on her chin (JUST her chin) for a couple of weeks now. She's always had eczema, but never had an issue here – and no other spots on her skin were acting up. I didn't want to take her clear in to an office plus pay a hefty price, so we pulled up the Amwell app on our phone and chatted with one of their pediatricians. This was one occasion when the ability to upload photos to the app (before you even begin talking with the doctor) was very helpful, since we got a shot of the exact spot of the rash and what it looked like.
It ended up just being a bad case of eczema, probably because her chin is more exposed to all our changing weather – but it was a relief to know it wasn't something more, and he was able to give us some ideas on how best to get it healed quicker.
Like I said before, you can access them on your desktop at www.Amwell.com – or download it to your phone via the Apple App Store or the Google Play Store (where's my fellow Android users?!) Don't forget to use promo code AMWELL50 for 50% off an urgent care visit with them!
There's plenty of times in the past I wish I'd known about Amwell, because kids can certainly spring all sorts of concerns, sickies and hurts on us when we're not quite sure what we're doing – and I'm sure you fellow parents can definitely relate! Now you can have more peace of mind and flexibility by using Amwell for access to a doctor on-the-go. Because you know that the times you may need it most won't be the most convenient – that's just the reality of parenthood!
This content may contain affiliate links. We earn a commission at no extra cost to you if you make a purchase. We may earn money, free services or complementary products from the companies mentioned in this post. All opinions are ours alone…
The following two tabs change content below.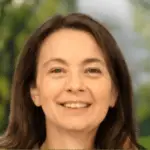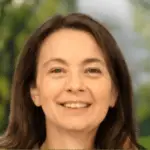 Latest posts by Kelly Dedeaux (see all)