The Nutcracker and the Four Realms, a New Holiday Tradition
Everyone's been abuzz with anticipation at the newest movie release, and eager to see how Disney brings this beautiful old tale to a new life. After seeing the beauty, adventure and mystery brought to the screen with incredible acting and affects, our family has decided that The Nutcracker and the Four Realms will be a New Holiday Tradition to enjoy year after year! I don't want to ruin a single moment of this amazing new film, so we'll avoid any spoilers. Here's a few things to help convince even the most skeptical to rush out and see it in theaters asap!
Visit a Breathtaking World
No passport needed to experience this beautiful, colorful world that Clara visits during a Christmas Eve party at her Godfather's house. Each of the Realms has its own special theme, bringing to life the Land of Snow, Land of Flowers, Land of Sweets – and even the Land of Amusements – with their own characteristics.
The Ballet a Whole New Way
The Nutcracker wouldn't be complete without at least some of the lovely dancing, and they don't dissapoint! The beautiful and talented Misty Copeland pulls you in with every movement as the ballet tells an important piece of the story. Also, be sure to watch some of the dancing during the credits, because you'll see some awesome moves not normally associated with the classic song!
Finding Yourself
It seems like so many people in today's society need help finding themselves, their own identity, talents, and – especially – confidence. Often times, people look outside for answers to problems, instead of at their own selves. Due to events in her life, young Clara is struggling with this herself, and you may be gripping your seat as you hope she can figure it out in time to help save the day.
Seeing How Grief Can Affect Us
After losing a loved one, people react in so many different ways as they deal with the grief. For some, pretending things are the same helps them cope. Others feel guilt about moving on or finding any joy without the person. Some may feel anger or abandonment or resentment. Others simply sorry and acceptance. Grief is intense, but it's how we handle it that can matter – as some in the story will learn.
Adventure & Mystery for All
Along with graceful dancing and touching story, we have a plot full of adventure, declarations of war and a fate of the realms to tackle. As Clara tries to find her way, and maybe peak a bit into her mother's past, she'll need a lot of courage, intelligence – and, of course, her trusty Nutcracker to help.
A Female Hero with a Great Mind
I'm a big fan of movies with female heroes, and absolutely LOVE that they not only created Clara as such – but she's such a brilliant young lady, as well. She uses her mind to get through many obstacles, and her heart to go further.
Nothing is as it Seems
Be ready for some surprises along the way, because no story would be quite complete without a twist or two!
Run see The Nutcracker and the Four Realms in Theaters NOW!
This content may contain affiliate links. We earn a commission at no extra cost to you if you make a purchase. We may earn money, free services or complementary products from the companies mentioned in this post. All opinions are ours alone…
The following two tabs change content below.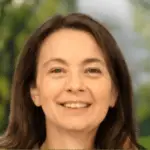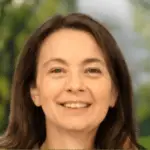 Latest posts by Kelly Dedeaux (see all)