One Pot Cooking: a Busy Mom's Best Friend!
Thank you to Craftsy for sponsoring this post. All opinions are mine alone.
We all know that life's full of to-dos, especially for us parents. Luckily, having a healthy, delicious & EASY meal for our family is possible with One Pot Cooking (it's a busy mom's best friend!). And if you're not quite sure how to get started with this amazing life hack for cooking, be sure to check out Chef Ryan Scott's 10-part series to get you all set to make one pot cooking a helpful part of your life!
It's absolutely no secret that I completely LOVE one pot meals – whether it's my slow cooker, pot or sheet pan – because it's often the only way my family will get a full meal that's tasty and healthy with my crazy schedule. As I write this, I can smell the amazing seasoned pork with potatoes I have cooking in my slow cooker right on the counter in our hotel room, and am grateful for such a great invention 🙂
Some of us have been relying on one pot cooking for years and consider ourselves pros (for the record, I'm definitely not a pro yet!), while others aren't quite sure how to make anything really great without some guidance. If you're in the latter group, you'll be thrilled to hear that Craftsy and TODAY Food have launched a new digital cooking series called "One Pot Cooking" featuring Ryan Scott, an Emmy-award winning chef, as well as NBC News weather anchor Dylan Dreyer. This online class is a LIFESAVER for us busy moms!
What is this "One Pot Cooking" series, you ask?
It's a 10-part series (online, making it super convenient) that offers a fresh perspective to making healthy and delicious one pot meals. That means ONE cooking piece – from slow cooker (my personal fav), to frying pan, to sheet pan and more. This is great, because it means you don't get stuck with ONE style or way to do things!
Check out the trailer to see some of the tastiness in store:
Don't you think chef Ryan Scott and Dylan are super fun?! And did you notice – it's not JUST great dinners like lasagna or salmon, but there was also dessert (pineapple upside-down cake, anyone?) and I even saw what appears to be a french toast with fresh fruit. Yum!
I'm eager to check out "One Pot Cooking" and really take my easy meals to a whole new level! If you're wanting to get a 'taste' for it, too, it's available on Craftsy for a one-time fee of just $40 (for the whole 10-part series!).
Or if you're a foodie who wants even more, you can sign up for Craftsy Unlimited, Craftsy's video subscription service, and get a free trial of "One Pot Cooking" as well as unlimited PREMIUM access to thousands of hours of exclusive video tutorials and classes – and it's just $14.99/month or $120 for an annual subscription (that comes out to just $10/month – wow!)
You can find more details on Craftsy.com and be sure to enjoy all the deliciousness and fun they have to offer!
Check out these other tips that chef Ryan Scott has for busy moms!
Q: What are your top five tips for moms on-the-go who want to make creative weeknight meals?
Have fun
Be creative!
Know how to use your kitchen staples
Utilize leftovers
Make sauces in batches that are universal and delicious
What are three kitchen must-haves for easy to make recipes?
Slow cookers are great
One pan meals are my favorite you. There are many vessels that can be used as your "one pan" from cast iron skillets, to roasting pans, to sheet pans, they all work for different uses!
A well stocked pantry is essential to making easy recipes. Use ingredients that are versatile and shelf friendly.
What can viewers expect from your "One-Pot Cooking" class on Craftsy? 
My crash course on how to make the easiest MEALS. Yes full meals!
Can one-pot cooking also be healthy? If so, how?
Absolutely! I find people only consider one-pot meals as crock pots or slow cookers which is not true. A one pot meal is simply using one vessel to cook your food. Use good nutritional ingredients and don't go crazy with unhealthy ingredients.
What's YOUR favorite one pot recipe?
This content may contain affiliate links. We earn a commission at no extra cost to you if you make a purchase. We may earn money, free services or complementary products from the companies mentioned in this post. All opinions are ours alone…
The following two tabs change content below.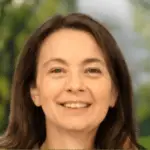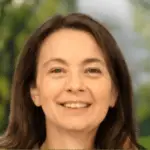 Latest posts by Kelly Dedeaux (see all)