How to Organize Your Homeschool Supplies
Homeschooling can be quite demanding, especially if you have more than one child. One of the challenges parents face is keeping all of those homeschool supplies organized so they're easy to find and use when needed. Things will run a lot smoother when you know exactly where to look for those extra pencils, tape and other items. Being organized will save you time and help make homeschooling a little easier for everyone, so here's some tips on How to Organize Your Homeschool Supplies.
Here are a few simple tips on how to organize your homeschool supplies:
Install shelving to use as storage for all of your supplies. Shelves work very well because you can store your supplies in baskets, bins or small boxes and arrange them neatly on the shelves. It makes it very easy to see exactly where everything is when you need something.
Group like items together. For example, have a special bin for pencils and ink pens, one for crayons and another for markers. Then place all of these bins beside of each other on the same shelve. You may also have one shelve for notebooks, writing paper and construction paper, another for craft supplies and so forth.
For those who use different rooms when homeschooling, separate your supplies. Create a storage space in the main homeschool room to use as a central station for everything, including overstock. Then, create a smaller storage space in each room you use. For example, if you do arts and crafts in the garage, then you should have a storage space in the garage just for these items.
Staying organized is a key factor in running a successful homeschool. Things will be a lot less stressful, take less time and you'll be more productive throughout the day.
What are YOUR tips for organizing your homeschool supplies?
This content may contain affiliate links. We earn a commission at no extra cost to you if you make a purchase. We may earn money, free services or complementary products from the companies mentioned in this post. All opinions are ours alone…
The following two tabs change content below.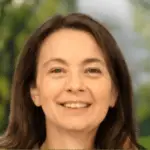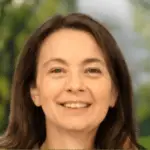 Latest posts by Kelly Dedeaux (see all)