Organize Your Life with The Container Store
I have a major problem functioning when a room is in total chaos. If I have to spend forever to find something among piles of other somethings, forget it! For example, we're currently remodeling my kids' huge loft playroom. But with so much stuff, where was I to put it all? Thank goodness you can Organize Your Life with the Container Store! Originally shared in 2015, but the big ELFA sale is back and I just had to reshare!
When we decided to makeover their playroom, I knew that one of the major things I wanted to change was where their million toys, action figures, costumes, legos, cars and other kid-stuff was stored. Up until now, it took over my hallway linen closet. For a visual….
See any towels, bedding or other normal 'linen closet' items in there? You wouldn't, because none of that stuff would fit! I wanted it OUT of my storage place, and nicely organized in their HUGE playroom…they've definitely got the space for it! I picked out one of their corner areas where I wanted their storage to be….
That corner…totally blank except the couch and occasional forts. Plenty of space to move stuff around! I painted it from the blah 'Arctic Frost' color that our house came in to a Pebble Grey on the walls and normal white for the ceiling. Then I headed to The Container Store near us…in Frisco/Plano area…and had the AMAZING people there help us out!
I got so excited, because their Elfa Storage Solutions are ON SALE RIGHT NOW through February 11th! That's a full 30% off all Elfa products AND 30% off installation services! We actually find it totally simple to install Elfa systems, so choose to do it ourselves. It's awesome! The store will even help you DESIGN YOUR SPACE FOR FREE. Yup, they're awesome! We gave them the measurements, then they worked with us to figure out exactly what type of stuff we needed. They even helped us choose between things so we could stick to our budget!
We stuck with the platinum, since it will go with our playroom theme great (shhh…that's coming soon!) I also love how durable and safe the Elfa stuff is…there's a slit at the top runner, so it's not like the kids could slide the down hooks off themselves.
They also have end pieces you can put on so the edges of the shelves LOOK nicer, and are more safe against rough or pokey edges!
After just a little bit, we had our shelving and drawers all set up!
Then it was just a matter of organizing all of the kids' stuff out there! As we were putting their toys here, we did decide to make a couple changes as to where things went (drawers lower, etc.) and it was a super quick and easy switch!
I'm totally in love with this…how it LOOKS, how EASY it was, how FLEXIBLE, and how much the kids are loving the simplicity of getting out and putting things away! I'm totally in love with how ORGANIZED things stay, too, since even my youngest can figure out where things are suppose to go with this!
So contact your nearest Container Store, have them help you (for FREE) design your own space – whether it's a playroom, closet, garage, or bedroom – and take advantage of the amazing Elfa sale before you miss out this year!
This content may contain affiliate links. We earn a commission at no extra cost to you if you make a purchase. We may earn money, free services or complementary products from the companies mentioned in this post. All opinions are ours alone…
The following two tabs change content below.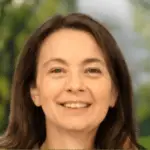 Latest posts by Kelly Dedeaux (see all)