Get Your Time Back with these Organizing Tips
This post was sponsored by Fellowes as part of an Influencer Activation for Influence Central and all opinions expressed in my post are my own. #WorkBetterWithFellowes
Who else loves an organized home? I sure do – but who else is so busy that it often gets put off until later? Yup, life gets in the way, especially when you're a busy mom trying to handle a million different things each day. But it also stresses me out, and when I get to it, I spend forever trying to get it under control. I made a goal to tackle this disaster, and sharing how you, too, can Get Your Time Back with These Organizing Tips!
If you spend a ton of time trying to get your home under control, then you understand how frustrating it is to want (or even need) time for other things, but you can't just leave it in this disastrous condition. My biggest issue right now is my home office – and how appropriate since National Organize Your Home Office Day was March 14th! I let the junk mail, paperwork, ads, notes, lists and even important documents stack up all randomly, then it's a nightmare sorting it all out. These are some of the piles I've just been working around lately…
Not only am I sick of just pushing around papers as the stacks just get bigger, but I'm in the mood for some Spring Cleaning – I want a fresh, organized home to go with this beautiful weather we're beginning to have! Instead of just the regular washing windows or wiping down baseboards, I need to make my office space more clear and manageable – and get into organization habits that will help it STAY that way.
Have you heard of Laura Stack – aka The Productivity Pro? She's got some amazing tips to organize your home so you can move away from time spent dealing with the messes and more time focusing on what you love. She has twelve HABITS to get you more organized – and guess what the first one is?
FIRST habit – get rid of paper!
It's like she read my mind – or gasped at the site of my paper-covered office. She even made the first step easy:
File
It
Recycle
Shred
Take Care of It
Step 1: For all the papers containing sensitive information that you don't need to hold on to, get rid of it quickly and effectively by shredding it with a cross-cut shredder like my Fellowes' 12Cs from Walmart. Since I want to be quick, I love that it can do up to 12 sheets of paper, plus can do credit cards (I'm not the only one that gets a ton of thick cards in my junk mail, am I?).
Having kids AND pets made me a bit nervous having a shredder, but the SafeSense® technology puts me at ease about accidents. When I'm shredding papers and my dogs come sniff too close, it stops because it can sense them! If the reliability isn't reason enough to grab a Fellowes' 12Cs shredder, that safety feature for homes with children and pets is.
Step 2: For all the papers you DO need to keep, file them logically. Use tabs, folders or dividers – however best works neatly for you – and label them clearly by subject. You don't have to be boring, either – use colors and fun folders to spruce it up a bit! For files that are electronic, do this with clearly labeled files on your computer and utilize subfolders to divide up larger categories into smaller, more specific ones.
Step 3: Routines – as busy women, we know how exhausting it is to juggle a million different tasks and mental lists. When you get a good routine down, you waste less of your precious energy thinking about the minor tasks so you're free to focus on bigger things. Establishing routines can also help you complete things faster – maybe setting our your clothes at night for the following day, or having most of your lunch already prepared.
Step 4: Time yourself on the more tedious or daunting tasks. Instead of avoiding that messy craft room, estimate how long it will take to organize it, then schedule it like an 'appointment' in your schedule. Write it on the calendar, even – that makes it more 'official' right? 😉 Use a kitchen timer (or something similar) and focus really hard on your task during that time. It seems less overwhelming when you know it'll be done at a certain point. And when you focus more, time often seems to go by quicker!
While my home office is far from completely organized, it's a HUGE leap better (and easier to work in!) now that I've gotten those paper piles taken care of….
It's also nice knowing my important papers are either filed neatly where I can easily find things, or shredded so I have to stress as much about things like identity theft. We've wanted a quality paper shredder for so long, and I can't tell you enough how much we're loving our Fellowes' 12Cs! Grab yours from Walmart now and get that paper clutter under control so you have more time for better things.
What organization project do YOU need to tackle most?
This content may contain affiliate links. We earn a commission at no extra cost to you if you make a purchase. We may earn money, free services or complementary products from the companies mentioned in this post. All opinions are ours alone…
The following two tabs change content below.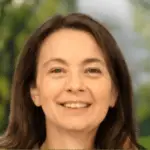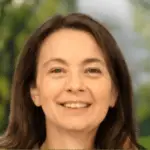 Latest posts by Kelly Dedeaux (see all)