Our Day at Dallas Zoo
This is a sponsored conversation written by me on behalf of Banana Boat®. The opinions and text are all mine. #BBBestSummerEver #TapInfluence
We've lived in Texas, near Dallas, for over 2 years now and had NEVER been to the zoo there. Crazy, I know! We fixed that a couple weeks ago when my sister was in town visiting. We took the kiddos for quite the adventure, and today I'm sharing all about Our Day at Dallas Zoo!
I was amazed at how much there was to see and do there, and all the LEARNING aspects for my kiddos! Now through September 7th they have Giants of the Jurassic: life-sized animatronic dinosaurs. They were so fun, and the kids had a blast learning a bit about each type we saw.
Some that were believed to spit poison actually sprayed water at guests – what a great way to cool off! Good thing we had our water-resistant BANANA BOAT® sunscreen on.
They even had a game where the kids could push buttons to make little dino heads 'spit' at each other, to see who got the most distance. One moment I wish I'd gotten on video was in front of the HUGE pterodactyl – the kids were all in front (except Hulk – he wouldn't go near any of them) of it, then it turned it's beak and squawked! The twins booked it away as fast as they could – it was hilarious! I managed to get a photo of Black Widow standing by it, but the boys wouldn't go near it again.
Dallas Zoo even incorporated dinosaurs into their bird show "DinoSOAR" – teaching the similarities of them. The kids thought it was really fun seeing the birds fly, plus there were other types of animals making an appearance!
One of the birds was trained to take money people hold out and deposit it into a box to raise money for helping animals in need – at the end, the kids got to each hand it a dollar to donate, which they loved! While enjoying the shade during the show we made sure to reapply our sunscreen – I was so worried about sunburns in the 90+ Degree weather.
At lunchtime we went to Serengeti Grill near the Giants of the Savannah area. I had no idea before, but the lion enclosure is actually attached to the indoor area of the restaurant! It's a full glass wall, so don't worry – but it was the highlight of our already amazing day for the kids to sit right by the lions that were laying in the cool shade. One even put her paw on the glass, so the kids thought she was giving them a 'high five'!
I loved the lunch offerings here, and the price wasn't bad. The kids meals had choices like pizza, chicken strips and I think burgers. It came with animal crackers (a zoo visit necessity), applesauce, and drink. They were allowed free refills while there, and could even choose to fill up with the slushie machines – which they did, of course!
One of the reasons we went was to see the baby giraffes – super cute, but the kids were surprised at how tall it was! Made for a good teaching opportunity.
There's an educational bit, about every 30 minutes that lasts about 15 minutes where a trainer/zookeeper will bring out an animal and teach the kids about it. When we were near it was time for an armadillo – the kids even got to touch it!
Even though it was a scorching hot day, we had a wonderful time and can't wait to go back! I'll just make sure to bring our BANANA BOAT® sunscreen along so we can reapply regularly – remember: 1 oz. every 2 hours. Even with us sweating in the heat, it proved itself reliable – and definitely kept us comfortable all day!
Notice Hulk's scowl? He did NOT want to pose!
What animal would YOU be most excited to see at the Dallas Zoo?
This is a sponsored conversation written by me on behalf of Banana Boat® . The opinions and text are all mine.
This content may contain affiliate links. We earn a commission at no extra cost to you if you make a purchase. We may earn money, free services or complementary products from the companies mentioned in this post. All opinions are ours alone…
The following two tabs change content below.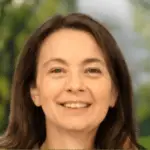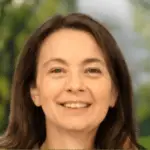 Latest posts by Kelly Dedeaux (see all)