Our New Best Fiends: Favorite Puzzle Game
This post is sponsored by Acorn, an influence company. All opinions are my own. #LoveBestFiends
What are your family's favorite game apps? I've always loved matching puzzle games myself, and my kids really get into them as well. Now there's a new app out for both iOS and Android devices that has our entire family (even hubby) in on the fun! It's time to meet Our New Best Fiends: Favorite Puzzle Game! Yes, you heard right….FIENDS!
The slugs have taken over the land of Minutia, and it's up to our little fiends to beat them! Help them out by matching rows – slide your finger to highlight them, then release to let 'em loose! The better the combo, the more damage to the slug! Can you get a Slugmageddon?
As you advance through the levels you're able to level up and evolve them for stronger powers and can see them transform!
I love that Best Fiends is easy enough to understand that my kids can even play without my help…although I usually am there to see how they progress, anyway! It's great watching their little minds work as they figure out the best combinations and patterns.
Hubby even got sucked in to this addictive game! We both have fun trying to level up faster than the other (note: I'm currently winning!)
As you progress, you collect new Fiends to help you on your journey – pay attention as they each have their own specific powers that can help you differently depending on the goals to move past that level!
At first I was a little worried because there are in-app purchases on this game (like most games) – but then realized the kids would need to password to our app store to even attempt to do anything, so I had nothing to worry about! Another great thing is they have ways you can donate to support Malaria No More – love having fun while supporting great causes!
Now that I'm in the higher levels it's really a challenge with new obstacles like slug slime and barriers! Plus, as you advance, some of the slugs have immunity to some of the items – you've got to pay attention so you don't just throw purple mushrooms at a slug if they're just going to bounce right off him!
You can go explore Best Fiends to learn more about the characters, the story of how the slugs transformed and took over the land, and grab your download! #LoveBestFiends
This content may contain affiliate links. We earn a commission at no extra cost to you if you make a purchase. We may earn money, free services or complementary products from the companies mentioned in this post. All opinions are ours alone…
The following two tabs change content below.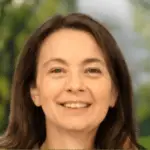 Latest posts by Kelly Dedeaux (see all)