Our Toe Walking Journey Part 2: MRI
If you have a toe walking child, you may be wondering what to do about it – or if you even should do anything! Maybe they'll outgrow it, but sometimes they don't – such as one of my boys. We're back sharing more of Our Toe Walking Journey, as we're doing what we can to get it fixed to prevent future issues with his legs, hips or more.
In case you missed the first part of our toe walking story, be sure to check it out HERE. We talked about what led us to finally seeking a doctor's help, and how the first visits and decision went. Today, I'm sharing about what was the most terrifying part of this whole adventure so far – him going under anesthesia for an MRI!
Before making more steps for correcting his muscles and ligaments in his legs and feet, they had to rule out other possible issues that could be causing and/or affecting them. As a twin, the chances of him having scarring on his brain were higher, and he also has a sacral dimple (meaning there was a possibility of an abnormality with his spine or spinal cord). To check for both of those, an MRI was required – and since the brain and spine take awhile, it would be about 90 minutes in the machine. Not many kids can sit still that long, much less hold COMPLETELY still in a big machine, so we decided anesthesia was the best option.
We had to be careful of a few things before the MRI, such as making sure he wasn't sick (cold, flu, etc.) because that can increase the chances of side effects or risk. The night before, he had to stop eating solids about 8pm. He then could only have liquids (like water or apple juice) until around 7am the morning of.
We took him in a few hours before his scheduled time (as instructed) so they could get him all checked in, all the paperwork and questions completed, get him in a gown and take his vitals. We had the few hours just chilling in our room, letting him play on a tablet to help him stay calm, occasionally having a nurse or doctor come talk to us and answer any questions. They asked multiple times about metal – because remember, an MRI machine is like a big magnet!
I admit – I WAS A MESS! I was so nervous, hardly sleeping the night before. I was trying to play it cool, since Thor wasn't really nervous at all and I didn't want to cause him any unnecessary worry or stress. I know the risk is minimal, but it's still there and I'd never had a child have to go through something like this before. I did my best to stay calm and act normal, but was on the verge of tears all morning.
The anesthesiologist came in shortly before to explain exactly what would happen, probably knowing that this momma would be worried. I loved that she also spoke to Thor, so he'd understand and nothing was a surprise. They also allowed him to bring a stuffed animal, that they would sit in the window by the doctor/nurse to 'watch over him' while he was out.
Basically, they take him back there and get him comfy (they showed him the MRI machine through the window). They give him one of those 'fun' kid masks to go over his nose, calming him and putting him out with the gas. They didn't do the IV until he was out, knowing that that's the worst part for many children. Once all settled, they did the MRI, with Thor sleeping comfortably and his vitals being monitored every moment.
We went and got lunch at the food court during this time, and yes I'm a nervous eater so hubby teased me quite a bit as I piled random foods on my tray. We made it back quickly (I was nervous that we wouldn't be back in time for him to wake up) and sat around quite a while. Once he was done, they watching with him until he started to come out of it enough to remove the mask and such.
They then brought him back to the room and got him comfy on the bed. It still took a bit for him to wake up, and even then it was just a little, then back to rest a bit. When mostly awake, they removed the IV and heart/oxygen monitors. We weren't rushed or anything, so let him wake up slowly and on his own time. Once awake, he was a little tired for a while still, but not badly. They let him drink some juice and soda, and gave him crackers to ease his stomach.
Within about an hour of leaving the hospital, he was right back to his normal self (and definitely ready to eat more)! I was so relieved it was over and went safely, and appreciated that the staff was so patient with me. I'm sure they're use to nervous parents!
A week later we got the results of the MRI (the doctor looks over it after getting it from the MRI department) and Thor didn't have any scarring on the brain OR issues with his spine, so we were cleared to move forward with our plan to correct his toe walking. What a huge relief that was for us! We scheduled our next appointment to move forward with the casting and braces – which I'll be sharing soon.
For the Rest of our Adventure…
Check out the first post in this story…
…or the most current part here…
This content may contain affiliate links. We earn a commission at no extra cost to you if you make a purchase. We may earn money, free services or complementary products from the companies mentioned in this post. All opinions are ours alone…
The following two tabs change content below.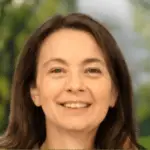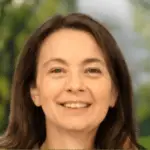 Latest posts by Kelly Dedeaux (see all)