Tips for Owning an Older House
Sponsored by One Hour Heating & Air Conditioning® service providers. All thoughts and opinions are my own.
Since moving to Texas, we have owned two newly built homes – this meant everything was new, from the walls and paint to the HVAC systems and windows. Our most recent home purchase, though, is one that's almost 20 years old – so things aren't fresh and shiny, or functioning at their best. While we really love this house, we're having to learn some maintenance and care things that weren't even on our radar before! If you're in the same boat as us, here are some Tips for Owning an Older House that we've learned that may help out.
Our biggest wake-up call when we moved into this house a few months ago was the HVAC system – the air conditioner just couldn't keep up at all. Being early summer in Texas when we moved in, this was certainly not ideal, especially considering we have kids, as well as a ferret (they're extremely sensitive to temperatures, so it could actually be dangerous for her). Since we know practically nothing about these systems, we knew we needed to call in the professionals from our local One Hour Heating & Air Conditioning® service provider to come and take a look. Owning an older house typically means older systems, so we knew they could help us get things working properly because they're a brand we can trust, and they provide quality service when we need it (for us AND our pets!)
The local One Hour service provider is part of the Direct Energy family of brands, with independently owned and operated locations all over the country. That means you get local service, backed by a national brand! Their service is backed by an on-time guarantee, and even endorsed by UWIN® (that's a consumer service resource that lets home service contractors provide a nice, extra level of protection – as well as peace of mind to residential consumers who actually get the services). To find your local One Hour service provider, check out their website or call 855-One-Hour.
Our technician, Shane, showed up and was very professional and friendly. He handled all of our not-so-knowledgeable questions and concerns, then took a good, deep look at all the aspects of our HVAC system. He definitely knew his stuff, which shouldn't be a surprise since the One Hour technicians receive ongoing HVAC training. They're thoroughly skilled to address any HVAC issue, and get you back to feeling comfortable inside (especially if you're in this Texas heat – dang!). Everyone can appreciate a properly-cooled house – even this cool dude!
Honestly, I was a bit concerned about what type of technician would show up at first, but I should've known that One Hour service providers ensure you'll be served by a reliable professional who's not only well-trained and skilled, but also clean, courteous AND background-checked. This was HUGE for me, as a parent, when it came to someone coming into our home!
One thing we learned about owning an older house – you never know HOW things were actually installed or maintained! As Shane went through everything, he made sure he answered all of our questions, showed us photos of the spots he was talking about, and cleared up any aspects we didn't quite understand. It turned out that our HVAC system had many things not even installed correctly, which explained clearly why it wasn't working right! He pointed out areas that could be fixed to bring up the functionality (and save on our terrifying electric bill from wasted usage due to leaks), and also the spots that were just fine. I really liked that he also let us know of some aspects that weren't exactly 100%, but that wouldn't make enough of a difference to justify paying to fix them now. That's honesty, right there! We even got some tips to help prepare for the upcoming seasons:
Change air filters regularly, especially before winter begins
Properly 'winterize' your A/C units
Have a pro check your HVAC systems for any leaks or issues
I was so relieved to know what was actually going on with our HVAC system, and how we could get it running better for a more comfortable home and family. Now that we're on our way to having that taken care of, here are a few other tips we learned about owning an older house:
Check your Roof – missing/loose shingles (or hail damage, if you're in an area, like us, that deals with that) or overhanging tree limbs may need to be taken care of
Look at your windows, doorways, tiles, showers and other spots that may need to be resealed if the caulking/sealant has worn away or started to peel up
Double check your air vents, making sure they're clear of junk or debris for proper airflow
Check your locks – doorknobs or locks may wear out and not work 100% after some time
Test your smoke alarms and CO2 detector (if you have one) to ensure they're still functional
Keep an eye on drains and pipes – you don't want them blocked!
Stay alert for signs of foundation issues – doors getting funky in the door frames, corner cracks from settling, etc. This is something you want to catch early on!
What are your best tips for owning an older house?
This is a sponsored post written by me on behalf of One Hour Heating & Air Conditioning® service providers
This content may contain affiliate links. We earn a commission at no extra cost to you if you make a purchase. We may earn money, free services or complementary products from the companies mentioned in this post. All opinions are ours alone…
The following two tabs change content below.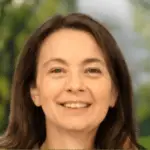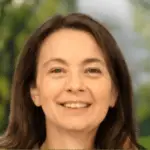 Latest posts by Kelly Dedeaux (see all)