Pet Clean Up Made Easy
This awesome pet cleaning post is sponsored by Swiffer. All opinions are mine alone. #DontSweatYourPet #SwifferFanatic
Y'all know how much we love our dogs, all four of them. They complete our family, and provide plenty of snuggles, loves and goofy moments – that being said, they also provide quite the mess in our home! All that shedding and the paw-prints really can be frustrating, but luckily it doesn't prevent us from enjoying our furry pups! Here's some ways Pet Clean Up is Made Easy so you can focus on the GREAT things about pet ownership.
If you're like us, you're among the 59% of pet owners who feel that their pets help make their house feel like a home. It just wouldn't be the same without them, so it's a bit sad that 70% of Americans (and 75% of pet-less parents) say that their concerns over pet messes may prevent them from adopting a pet. Now, I know there are some really great reasons out there that pet ownership may not be for you, but I hope I can show you how the messes shouldn't be a large factor in that important decision!
Having had dogs for over 5 years now, we've learned how to make the clean up not only easy, but QUICK – because busy parents like us just don't have a lot of time to be cleaning – but even the savviest pet owners may need help to see why they shouldn't sweat it when it comes to their furry friends.
Since we're making a pledge to stress less about the pet hair all over our floors this year, and handling it quickly and easily instead of making it a huge hassle, the first thing we're doing is dividing up the work. Each week is someone else's turn in our home to do the floors, while we also rotate dusting (especially the stairs – because boy does the dog hair like to collect on there!). For the stairs, ledges and baseboard-type spots we love how quick (and fun, according to my kids) the Swiffer Dusters Heavy Duty Pet Refills work.
Just grab a duster, fluff it up, then swipe it away at those pet hairs – it picks them up so well, and leaves your edges looking wonderful! Even the pets kind of like these fluffy yellow things, though I don't think they appreciate it as much as we do 🙂
The floors were the biggest stress, but luckily we tackle that easily now. Whoever is in charge of the floors for the week just pulls out our Sweeper Dry and Wet and the Pet Dry Refills with Febreze Odor Defense (that are amazing, and Trap + Lock all that dirt and pet hair – you can find them at Kroger) and sweep away. It's actually kind of fun to watch them do the swishing, back-and-forth motion with it!
After that, for the dirty pup prints, the Wet Pet Refill works amazing at wiping those up in a jiffy, leaving our pretty floors shining. Plus, the tough green strip is perfect when there's a spot that needs a little extra scrubbing. I love it!
Being a pet owner, I know there will always be a mess (plus kids – so there's that!). When we first got a dog we had to spend a ton of time cleaning all the dog hair and paw prints, but we don't mind at all now because with Swiffer it's so quick and simple!
Now that we spend less time cleaning up after our pets, we can enjoy a lot more time with our family – including our furry friends!
What's your trick for quick pet clean up?
This content may contain affiliate links. We earn a commission at no extra cost to you if you make a purchase. We may earn money, free services or complementary products from the companies mentioned in this post. All opinions are ours alone…
The following two tabs change content below.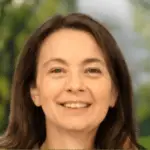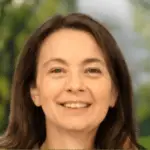 Latest posts by Kelly Dedeaux (see all)