Love and Pet Messes
Thanks to Swiffer + Febreze for sponsoring this post. All opinions are mine alone. #DontSweatYourPet 
With Valentine's Day so recently, I loved seeing all of the local shelters and rescues posting their holiday specials so you could adopt your new furry Valentine. Sweet dogs and cats holding little signs such as 'Be My Valentine' or snuggling heart-shaped pillows? Melt my heart! For those of you still stuck at the thinking stage – whether or not you should adopt a new furry friend – here's some of my thoughts about how to tackle at least some of the things that may be causing hesitation. Because really, adopting comes with Love and Pet Messes – but we can help with that last one!
We're long past the thinking stage, but I still remember that amongst the excitement and desire to get a pet, there were concerns. Will we have enough time to pay adequate attention to our new pet? What are the costs involved? Are we going to be able to keep and care for her long-term? And of course – what about the PET MESSES?! I know animals shed, and it can be super frustrating – but the great news is that it doesn't actually have to be a hassle! If the messes are the last thing keeping you from enjoying the amazing friendship and love of a new pet, you can rest assured that Swiffer + Febreze can save the day with a swish and a spray. You can nab both during your next trip to Kroger!
I was thrilled to learn that my favorite cleaning helper – Swiffer – now has special pet-specific products to really give us pet-owners some help. I'm talking about the awesome Swiffer Dusters Heavy Duty Pet Refills, as well as the Sweeper Dry and Wet Pet Refills with Febreze Odor Defense that Trap+Lock all that pet hair and dirt. I've always loved how easily I can sweep up all the dead grass and yuck on my floors, then making them fully clean and shiny. Plus the Swiffer Dusters are AMAZING for getting all the nooks and crannies around the house where my dogs' shedding seems to come to rest.
Along with the 'pet messes' is the smell – we all know that dogs and cats don't always smell like roses (despite rolling around in them often, it seems!). But that ones even easier, because Febreze AIR Heavy Duty Pet Odor Eliminator can freshen up all around your home with a quick spray. If you're worried about your couches – my pups LOVE laying around on our couches – then never fear, because there's also Febreze Fabric Pet Odor Eliminator that helps to quickly freshen those up, which is particularly great before having guests over.
While there may be other reasons you're not ready to commit to a pet, if you're at the point where you ARE ready, it's truly an incredible bond between pet and owner. We love our pups so much – they truly complete our family! There's ups and downs in all love stories, but Swiffer + Febreze can help make sure you don't sweat your pet because of the mess or odor. No matter what stage you're at – thinking, plunging, or loving (that's us!) – you can enjoy the fact that Swiffer + Febreze help clean and freshen up pet messes quickly AND efficiently. That means you can spend more time with your new fur-ever friend!
What pet would YOU most enjoy?
This content may contain affiliate links. We earn a commission at no extra cost to you if you make a purchase. We may earn money, free services or complementary products from the companies mentioned in this post. All opinions are ours alone…
The following two tabs change content below.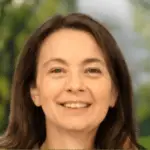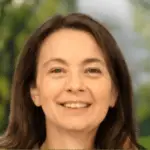 Latest posts by Kelly Dedeaux (see all)