Pet Owner Life Hacks
This post is sponsored by our friends at Swiffer & Febreze. All opinions are mine alone. #SwifferFanatic #DontSweatYourPet
We all love our pets – they make our families complete! Since it's National Pet Month, it's time to show some extra appreciation for our fur-ever friends, as well as pet owners, by sharing some Pet Owner Life Hacks. Along with all the benefits to having a furry pet in your life, there do come some challenges – but thankfully there are some great tricks and tools to make it much easier and so you don't have to sweat your pet!
#1: Make Clean-up Easier
Especially with the Springtime rain, muddy paw prints have become a regular occurrence – especially on pretty wood floors! It used to frustrate me to no end, having those little prints all over – but not anymore thanks to the Swiffer Sweeper Dry & Wet Pet Refills with Febreze Odor Defense that Trap + Lock! I love how easy it is to put on one of the wet pads, wipe across the muddied floor a bit, and then my floors are back to looking beautiful. Plus, that Febreze Odor Defense really helps with the muddy (or wet dog – ugh) smell! Just grab some of the refills next time you're shopping at Kroger.
#2: Easy Storage for Pet Supplies
Nobody wants a bunch of dog toys or leashes and such laying all around the house, right? Especially at night, I don't want the dogs to be playing with their squeaky toys or leaving a ball at the top of the stairs in the dark. We use a couple of different storage options – a big tote for items that we only get out occasionally (like dog nail clippers, or 'special' toys) and also a cute basket tower where we store their daytime toys during the night, and also leashes so we can grab them easily for a walk. It keeps them out of the way, so the pups can't get them, and looks nice in the house which is a great bonus!
#3: Bathtime Fun
If your dogs are like mine, they do NOT like bath time. Even my kids, when they were younger, didn't put up as much of a struggle! I heard this trick, and it's actually helped quite a bit – smear some peanut butter on the far wall of the bathtub to keep your dog occupied while you wash them. Easy, rewarding for them, and hopefully less of a battle for you.
#4: No More Bad Pet Smell
While we all love our dogs so much, sometimes their smell makes us less eager for those warm snuggles. Especially when guests who aren't use to dogs come over, I want my home smelling fresh – which is why I keep my Febreze Air Heavy Duty Pet Odor Eliminator handy in that storage basket I was telling you about! Just a few sprays around where my dogs have been the most, and that dog smell is gone.
#5: Protect The Furniture
Our dogs nap a lot during the day, but at night they're spending extra time lounging on our couches. To help protect the fabric a bit more, we have some cheap bed sheets that we use to cover our couches at bedtime, then fold them up and put them away in the morning. It provides a little layer between the dogs and the couch, helping a bit with the odor and the shedding. You can also help keep your couches smelling fresh with the Febreze Fabric Pet Odor Eliminator – especially great when you have company coming over that may be seating on the couches!
#6: Tackle Shedding
For carpets, did you know that you can use a regular squeegee rubbed along it to lift up all that pet hair? It works like a charm! For the tile or wood floors (I love my wood floors!), use your handy Swiffer Sweeper Dry & Wet Pet Refills with Febreze Odor Defense again, but this time start with the dry refills to sweep up and trap all that shedded hair easily. My kids have a lot of fun using our Swiffer Sweeper, which makes it nice for me not having to battle to get the floors clean! After all, we don't want to 'sweat our pet', right?
What are your best pet owner hacks?
This content may contain affiliate links. We earn a commission at no extra cost to you if you make a purchase. We may earn money, free services or complementary products from the companies mentioned in this post. All opinions are ours alone…
The following two tabs change content below.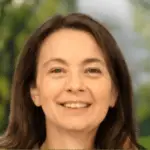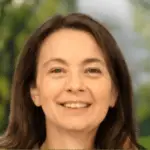 Latest posts by Kelly Dedeaux (see all)