Phineas & Ferb Summer Series: Week 5
Almost July. Wow. We're starting to get eager for school, how about you? Keep busy and have a blast with our Phineas & Ferb Summer Series: Week 5!
Whoa this summer has been full of 'excitement' so far! Last week Hubby got into a fender bender, which resulted in a lot of front end damage. Good thing for insurance! Still, there was dealing with the insurance, getting it to a body shop, waiting for news, and getting a rental car. A bonus, though, Hubby was offered a hot red Charger at the rental company – and he said no! He knows he'd be tempted to use it's speed abilities, and avoided it. So proud of him! He still got a nice rental car (we're use to quite-a-bit-older vehicles, and this was a 2013) and is enjoying cruising around in style!
This week was so much fun for our Phineas & Ferb Summer Series! Caveman sandwiches, submarine adventures, and Candace got to experience life as a Platypus! Here's the fun episodes for this week!
Episode 19a: Boyfriend from 27,000 BC
Just like Perry, dress up as a magpie! Roll some brown or yellow paper into a cone, use some ribbon to tie it around, and wrap yourself in a black cloth.   See if you can fool some real magpies! 
Create your own Caveman/Cavegirl costume, or just have a fun costume party! Get creative! Here's a fun caveperson costume tutorial you can try: 
Enjoy a delicious sandwich platter….just like our caveman friend!
Episode 19b: Voyage to the Bottom of Buford
Use an empty toilet paper roll to make your own goldfish! Paint it orange, tape some yellow ribbon or streamers to the tail, and stick on some googly eyes!  Or use this fun tutorial for a balloon goldfish! 
Candace found some fun glasses while shopping at the beach, now you can color your own with these fun printables! 
For a snack or lunch, enjoy some cracker goldfish and Hot Dog Squids! 
Episode 20a: Does this Duckbill Make Me Look Fat?
Cut out your own Platypus duckbill and tail from yellow paper, and dress up as Perry! See how well you can mimic his sound.     
Make your own hoop earrings using this fun tutorial: 
Episode 20b: Put That Putter Away
Rocky Road Ice Cream – yummy!
Use your toys to create your own 'miniature golf course', and play on through. Or draw one out on paper. Don't forget the dinosaur! 

Dress up as the Miniature Golf Dancing Queen (or King)! Have some fun groovin' to some tunes!
This content may contain affiliate links. We earn a commission at no extra cost to you if you make a purchase. We may earn money, free services or complementary products from the companies mentioned in this post. All opinions are ours alone…
The following two tabs change content below.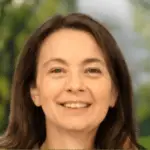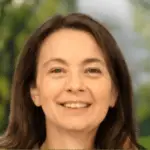 Latest posts by Kelly Dedeaux (see all)