Phineas & Ferb Summer Series: Week 6
What a weekend! We had so many things going on over the 4th of July week, it totally rushed by! I hope yours was fabulously fun and you were able to get some great family time in! Ready for some more amazing activity ideas for your kiddos this week? Then let's get on with this week's Phineas & Ferb Summer Series: Week 6!
This week is just as awesome as our previous, with a little more 'crazy' thrown in! Between world records, travelling to a star and having the most insane sports game ever, this Phineas & Ferb Summer Series will have your kiddos laughing until their sides hurt (and hopefully wearing themselves out for a good nights sleep)!
Episode 21b: Bowl-a-Rama
Look up some world records, learn about some of the crazy ones as well as some of the most famous. Perhaps your kids want to try their hand at breaking one!
Build your own pinball machine with recycled pieces, toys, whatever! Here's a tutorial to help: 
Hubby loves penguins, so he thought all the penguins in this episode were awesome! Here's a fun list of 11 Penguin Crafts you can choose from! 
Enjoy some delicious hot chocolate, or even make a hot chocolate stand like Dr. D!
Epidose 24a & b: Out to Launch
Did you know you can actually name a star? The International Star Registry lets you get your very own!
Print this fun coloring page and let your kid decorate their own space suit. 
What could be more fun, or tasty, than setting up your own Milkshake Bar!
Here's a fun sheet to help your kids learn how to do hand shadows. You could even put on a show after they practice a bit! 
Episode 25a: Got Game?
Get in Candace's life today by having your very own Crazy Hair Day! Either crazy-bad, or crazy-fun….just go wild!
Get out, get active and play a bunch of sports! Try combining them, making some fun (but fair) rules, and see if you can create a game more insane and exciting than Phineas & Ferb!
Create your own Foosball Table! This tutorial is fabulous to help you… 
This content may contain affiliate links. We earn a commission at no extra cost to you if you make a purchase. We may earn money, free services or complementary products from the companies mentioned in this post. All opinions are ours alone…
The following two tabs change content below.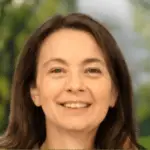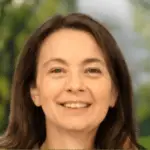 Latest posts by Kelly Dedeaux (see all)