Phineas & Ferb Summer Series: Week 1
Last day of school….woohoo! I say 'woohoo' with a mix of actual joy and sarcasm, but let's just roll with it, shall we? Now begins the days of 'I'm bored' and 'There's nothing to do'! UGH! Well, to help you bring some extra fun into your summer, we've gone to Disney's summer fun professionals to bring you the Phineas & Ferb Summer Series: Week 1!
How this works: Every Monday for the 12 weeks of summer, I'll post a bunch of fun activities based on Disney's awesome TV show Phineas & Ferb. There'll be a variety of activities, crafts, games, food ideas, coloring pages, printables and other fun, all based off of some specific episodes. All of the episodes we base these off of can be found on Netflix, if you want your kids to watch them first to 'tie it all in'.
The best part? It's totally up to you to customize it, switch things around, pick and choose what works best that week for YOUR family! Don't want to do some of the activities, then don't. Want to add something in? Feel free! One day full of fun, or spread it out? Yup! This is all about FUN and keeping those little kiddos busy (and sometimes learning, which is a definite bonus….shhhh!)
Let's get this kicked off with Phineas & Ferb Summer Series: Week 1!
Season 1: Episode 1a – Rollercoaster
Draw up 'blueprints' to plan your Roller Coaster
Build a Roller Coaster out of Popsicle sticks and glue/tape
Season 1: Episode 1b – Candice Loses her Head
Have pancakes with a candle in it, like Candice's birthday breakfast
Learn about Mt. Rushmore
Season 1: Episode 2a – The Fast & the Phineas
Color your helmet, since safety is important! Free Printable  
Have a 'race' with your cars! Build a race track, or just tape off a start and finish line. Ready, Set, Go! 
Have Dr. Doofenshmirtz's blimp (balloon) and write Deflatinator on it…have it hover over the race. Deflate it when you're done, just like Dr. D!
Decorate your trophy, winner! Free Printable 
Season 1: Episode 2b – Lawn Gnome Beach Party of Terror
Find a sandbox, or a beach, and build a sandcastle. Surf. Have a fun beach day! (please don't forget the sunscreen!)
Decorate a beach towel backpack. Here's a fun tutorial to help!
Do the limbo. Winner is Queen/King of the beach!
Color and/or cut out these leaves and make a skirt, hat, ankle and wrist loops….just like Ferb! Free Printable
Have a treat (ice cream) or a fun drink….add a little umbrella! If you feel really adventurous, "drink out of a coconut!"
Make Perry the Lawn Gnome! 
Paint a toilet paper roll light blue-green, to be Perry's body.
Print and cut out this Free Printable (this one page can do 2 Perry's)
Color the hat, bill, tail and black eye pieces.
Tape or glue onto the 'body'.
Enjoy your Perry! 
Any fun ideas YOU would add to these episodes? Feel free to share them…I just may feature them in a later week!
Be sure to come back next Monday for Week 2 of the Phineas & Ferb Summer Series! Now go make today the "Best Day Ever"!
Note: There won't be many high quality photos with these posts. This is for fun, and for my kids, as well, so I don't want to interrupt our time to stage photos. So I apologize that the lighting isn't perfect, some pics are blurry from movement…but we're having fun, and that's what matters!
This content may contain affiliate links. We earn a commission at no extra cost to you if you make a purchase. We may earn money, free services or complementary products from the companies mentioned in this post. All opinions are ours alone…
The following two tabs change content below.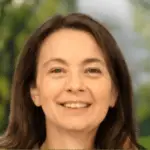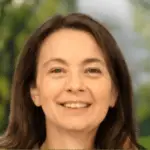 Latest posts by Kelly Dedeaux (see all)