Phineas & Ferb Summer Series: Week 2
First week of summer down, and we're actually surviving…woohoo! Hope you're enjoying your first bit of no school! I'm so glad I decided to do this Phineas & Ferb Summer Series…it's been so nice having stuff to keep the kids entertained! They're loving it, too…every day it's "are we doing more Phineas & Ferb today"? I love it!
We're on to week 2 of our Phineas & Ferb Summer Series, and it's a blast! Some basic activities, and some majorly exciting ones! Here's the breakdown for you week!
Episode 4a: Are You My Mummy?
Print this fun gumball coloring sheet. A very colorful booby trap!

Create your own Mummy with this craft. Each mummy needs 4 craft sticks, some random fabric scraps, googly eyes, and either tape or glue. First, we attached the legs and arms to the main 'body' by putting a scrap wrapped securely around.  Then just have the kids wrap scraps around to cover the mummy up.  Attach googly eyes, and even draw a mouth, if you want! They loved their little mummies!
Perry the Platypus gets stuck in a huge bubble by Dr. Doofenshmurtz. Make your own giant bubbles using Tatertots & Jello's tutorial!
For a mummy-themed lunch, look at this adorable mummy meal idea! 
Episode 4b: Flopstarz
Print off Phineas' check list for the day!
Have the kids create their own song. Or, just have them learn the fun song on the episode! My 3-year-old loves singing it randomly, and it's the cutest thing!
Make your own guitar to rock out to your song! You'll need a box (cereal boxes work), empty paper towel roll, paper of choice, tape, scissors and yarn or ribbon. Cut your main hole in the box, then one at the top for the roll (handle).  Cover the box with paper, as well as the roll.  Stick the roll into the hole at the top. Tape your yarn/ribbon inside the main hole on the box.  Strum away on your new guitar! 
Just like the magazine covers with Lindana in the episode, have your kids design their own magazine cover featuring themselves!
Buy, find or borrow a glasses/nose disguise just like Perry uses to hide from Linda as they're stopped at a red light. Play 'hide and seek', trying to find the non-disguised Perry (take turns wearing the disguise)!
Just like Dr. D's huge wandering robot-building, turn your kids into robots! Get a box that fits their torso, remove the area where their legs will go and cut out holes for their head and arms (allow plenty of room, please). Let them decorate their 'robot body', then they can stomp around as a huge robot!
Episode 5a: Raging Bully
Happy Birthday to Dr. D! Make his favorite, a pink 'Doonkleberry' cake. Any white or yellow cake recipe would work, just add a bit of red food coloring and pink frosting!
Another fun treat? Why not the green (possibly mint?) ice cream that began the whole fight between Phineas & Buford! Here's an awesome Mint Chocolate Chip recipe from the Brown Eyed Baker!
Have the kids design their own 'Brawl at the Mall' flyers.
Create your own thumb-wrestling ring! You'll need a small box (a large shoe box would work), paper of choice, tape, yarn or ribbon, 4-6 craft sticks, and scissors. Cut arched holes in the two large sides of your 'ring', so they can put their hands in. Cover the sides with paper.  Cut two LARGE holes for their thumbs in the top, then cover with paper. Fold the paper in through the holes on top, so rough edges are covered (don't want any cuts on those cute thumbs!).   Attach the craft sticks at each corner of the ring, and in between if you'd like. String the yarn/ribbon between the poles.  Have your kids duke it out thumb-wrestling style!   
How about those Doonkleberry Bats?  So cute! You'll need this printable, paper of choice, googly eyes, tape or glue, scissors, button for nose, ribbon for bowtie and hanging hook. To make, simply print out this sheet with the face and teeth shapes. Trace the kids' hands to be used as the wings. Attach the teeth to the face, the wings behind the face, the googly eyes and button nose. Make a cute bowtie from the ribbon and attach at the neck. Include a ribbon loop at top for easy hanging. Enjoy your own Doonkleberry Bat!
Don't forget…we'd love to feature YOUR favorite Phineas & Ferb episodes, activities and other ideas! So don't hesitate to share!
This content may contain affiliate links. We earn a commission at no extra cost to you if you make a purchase. We may earn money, free services or complementary products from the companies mentioned in this post. All opinions are ours alone…
The following two tabs change content below.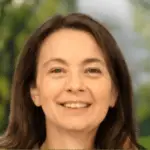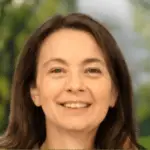 Latest posts by Kelly Dedeaux (see all)