Phineas & Ferb Summer Series: Week 3
Summer's moving right along, and I hope y'all have been keeping busy with lots of fun times! I've been amazed out how fast time is going by, and how well the kids are avoiding the 'nothing to do' phases! I bet a lot of it is thanks to our Phineas & Ferb Summer Series: Week 3!
Having all of these fabulous activities, crafts, games and other fun ideas has really helped us each week as we're finding things to fill our time. And I LOVE being able to pick-and-choose what we want to do, not go in a certain order! If we need just a quick craft, that works great. If we have a big chunk of empty time, let's take on something a bit more time-consuming. The kids are having so much fun with this Phineas & Ferb Summer Series, I can't wait to try more this coming week!
Episode 6b: Tree to Get Ready
Make these fun 'telephones', like the ones they use in their tree houses! 
Jump on a trampoline. Pretend your jumping from tree house to tree house!
If you can, actually build a tree house!
Episode 7a & 7b: It's About Time!
Have the kids use green paper to create their own 'Turtle Helmets'. You can even tape it to their real helmets. Start a new fashion trend!
Use this tutorial to create Dinosaur Fossils. 
Just like some Dino's looked very similar to Candace in the episodes, have your kids design a Dino that looks just like them! Have them decide what it would be like…how it would run, sound, what it would eat, etc.
Play 'Freeze Tag'! You can even get a stick and have the person 'it' use it as Dr. Doofenshmurtz's 'Freezinator'!
Episode 8a: Jerk de Soleil
Wow, the costumes they did in this one were so fun! Let your kids create their own costumes, or find some random other clothes/costumes they can mix and match.   Maybe they'll look as cool as Perry did! 
Create your own microphones, and let them 'sing the blues' like Candace, with her low wild-parsnip-reaction voice! Here's a cute tutorial for a fun microphone:
What circus would be complete with Magic Tricks? Have your kids learn some fun, simple ones and see if their audience can figure it out! Here's 5 ideas!
Lots more fun coming next week, so keep coming back! I'd LOVE to know what things you try, any new ideas you have, or if there's certain episodes your dying to include! Let me know in the comments!
This content may contain affiliate links. We earn a commission at no extra cost to you if you make a purchase. We may earn money, free services or complementary products from the companies mentioned in this post. All opinions are ours alone…
The following two tabs change content below.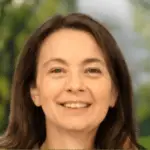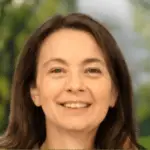 Latest posts by Kelly Dedeaux (see all)