Phineas & Ferb Summer Series: Week 4
Where the heck is the summer going? Seriously, I feel like I blink and another week is gone! Now that we've gotten into the swing of our new fun program, the summer is full of activities for the kids. Haven't heard 'I'm bored' or 'there's nothing to do' at all thanks to our Phineas & Ferb Summer Series! Now on to Week 4….
We now have FOUR full weeks of our Phineas & Ferb Summer Series under our belts, and it's been a blast! I really hope you're loving all the activities, ideas and printables. My kids think it's great, and I've LOVED having a plan for them each week.
Episode 11a: Mom's Birthday
Today is all about MOM, of course! Even if it's not your birthday, let them make it a special day for you in honor of this episode. I love that Phineas & Ferb always show that they care for their mom!
Write a special song for mom, saying lots of good things about her
Make her a card. Use origami, pop-up, or just an amazing homemade simple card with love
Breakfast idea: Eggs & Bacon, of course
While manning the 'omelet station', Ferb has an awesome chef hat. Make your own customized chef hat with this TUTORIAL!
Decorate for a fun birthday party, even if it's just for the fun of decorating! Mom-loving banners, streamers, balloons….have fun! Don't forget to clean up, since mom shouldn't have to clean on her birthday!
Remember the Perry Gnome we made in Week 1? Make him a brown hat on top instead of the pointed gnome hat, then attach a little parachute to him using this TUTORIAL
Hurry before Dr. D shrinks all of the Instruments that start with 'B'! Here's a free printable coloring sheet with a bunch of 'B' instruments! 
Episode 12a: Run Away Runway
What's more fun than designing your own fashion line? Seriously, your kids could go CRAZY with this exciting episode!
Obviously, design your own outfits! Grab some paper…blank or colored/patterned…and let your creativity flow
If you feel really adventurous, tie-dye or sew some of the amazingly designed clothing
Have fun with this free printable Flip-Book! Print out this sheet, color it, then cut out each section. Staple together, then flip through to see what Perry looks like with Candace's skirt. Or what Candace looks like with a Platypus tail! PAGE 1 and Page 2
Pull out your dress ups, newly-made clothes if you got adventurous, or even make clothes from paper and put on your own fashion show
Episode 12b: I scream, You Scream
The amazing things Isabella will do for a Fireside Girl Patch….like getting your tonsils removed! At least she can eat all the ice cream she wants, and Phineas & Ferb are definitely going to help her out!
Not to be totally 'duh'….but make an amazing Ice Cream Sundae! Don't forget the cherry on top
Since Candace and Vanessa are in major 'Busting' mode in this episode, play detective! Have someone do something, and another person tries to get them 'Busted' by figuring out what they're making/doing!
This content may contain affiliate links. We earn a commission at no extra cost to you if you make a purchase. We may earn money, free services or complementary products from the companies mentioned in this post. All opinions are ours alone…
The following two tabs change content below.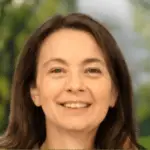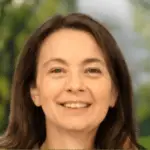 Latest posts by Kelly Dedeaux (see all)