5 Best Places to Rest in Magic Kingdom
During the course of your busy day running all around Disney Parks, you will likely need a break for at least someone in your party (such as an exhausted toddler or worn out spouse). The park gets hot and crowded, not to mention all that walking tends to wear you down. If your day is getting not so fun, consider taking a short break in one of these 5 Best Places to Rest in Magic Kingdom!
Planning a Disney vacation? Get awesome prices at Get Away Today – use Promo Code: BusyMomsHelper
Swiss Family Treehouse
At the base of the Swiss family Treehouse there are benches in the shade that most people are too busy to notice as they run into Adventureland. That's alright, because that makes it a great place to take a break in Magic Kingdom. In addition to the shaded benches the area is also close to Sunshine Tree Terrace, so it's a convenient place to enjoy a Citrus Swirl as well. There are plenty of other food kiosks in the park that have available seating, but they're either too popular or lack the same quality scenery.
Pete's Silly Sideshow
Well, next to anyway. There's a large tent in Dumbo's Storybook Circus that serves no other purpose right now than as a place to take a break in Magic Kingdom. The open space is completely shaded and there are plenty of chairs for sitting. This is a great location because it's near the back of the park and more or less in the center. It's a convenient place to catch your breath at a point where you may need the break.
On The Liberty Belle
I love this solution when I'm feeling worn out and need to take a break in Magic Kingdom. A slow scenic float around the rivers of America is great for recharging my batteries. This is just like taking a break in a bench except the scenery moves, and sometimes you can get a nice breeze. The Walt Disney World Railroad is also a relaxing choice, however, for the scenery it is not nearly as good as the riverboat. One advantage to taking the train, however is that it can drop you at the other side of the park and you don't have to walk.
Catch a Show
Another way you can take a break in Magic Kingdom while crossing some attractions off your to do list is to take in a show. If you plot your day right you can do several shows in a short time. The shows are continuously running, which means short but relaxing waits, followed by a relaxing show in an air conditioned space. The Enchanted Tiki Room and The Country Bear Jamboree are in close proximity and not far from them is the Hall of Presidents.
"it's a small world"
I know, not everyone's absolute favorite (but it's a classic, come on!), but it's so nice to rest in a smooth boat ride full of music and fun displays to entertain you. Plus, another ride checked off the list while you rest your tired feet – bonus!
Don't forget to see Get Away Today from great Disney vacation prices – use Promo Code: BusyMomsHelper
Columbia Harbor House
If you want to grab some refreshments and have an indoor break Columbia Harbor House will serve nicely. This is a counter service restaurant near the Haunted Mansion in Liberty Square. If you go upstairs you will find plenty of seating. This is a relatively quiet place to enjoy a meal in comfort and regroup before heading back out to finish the rest of your day in the Magic Kingdom. There are other quick service eateries around Magic Kingdom as well, but this is the most peaceful and relaxing location for now.
Where's your favorite place to rest in Magic Kingdom?
This content may contain affiliate links. We earn a commission at no extra cost to you if you make a purchase. We may earn money, free services or complementary products from the companies mentioned in this post. All opinions are ours alone…
The following two tabs change content below.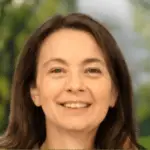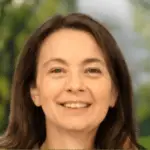 Latest posts by Kelly Dedeaux (see all)