Preparing for Star Wars Land
Disney travel has been a hot topic since opening dates for their new Star Wars Land were announced. With Disneyland's opening May 31st and Walt Disney World's opening August 29th, it's earlier than most had anticipated (especially Disney World, which was originally 'late fall'!). This means many who had planned to travel around the openings to avoid the chaos and crowds are having to rethink their trip dates. Whether you're switching things around to avoid anytime near the opening, hitting up opening week or aren't quite sure – here's some tips on Preparing for Star Wars Land!
Check out Get Away Today for great prices & help booking your trip! Promo Code: BusyMomsHelper
(some photos courtesy of Disney, used with permission)
While nobody REALLY knows what to expect from these huge openings – since there's nothing really to compare it to except perhaps the Harry Potter lands at Universal – we can make some assumptions and plan as best as possible. What we do know is that for Disneyland's opening, it will be on a 'reservation basis'. The details are still a bit fuzzy, but it seems that instead of getting to the park hours ahead of time with the hopes of getting in, people will reserve what 'time' they can return to enter into Star Wars Land. Disney World's version – located in the Hollywood Studios park – won't be doing a reservation system, and neither park will be doing FastPass/FastPass+. While some are upset at this, I read an article that explains some of the math behind this, which makes sense and actually benefits pretty much everyone.
After several conversations with others, looking at similar times such as Universal's Harry Potter openings and Pandora over at Disney's Animal Kingdom, there's some tips we've all agreed upon that can help us prepare for Star Wars Land the best we can, given the overall uncertainty of how things will be.
1 – It WILL be crowded
There's no sugar-coating it, the park WILL be insanely crowded – and not just opening week, but for quite a long time after. If you look at when Pandora opened, there were still long waits for Flights of Passage more than a year later, and this is STAR WARS (so a much more crazy fan base – I can say that because I'm included!). Yes, the few weeks or months after opening will be the absolute worst, but it won't die down significantly until much later. Also, only the Millennium Falcon: Smuggler's Run will open at first – their second attraction, Star Wars: Rise of the Resistance, won't open until a bit later (still no open date for it). That means you'll have the crowds coming first for the whole area (food, sites, shops, etc.) and one ride, then a big surge AGAIN when they open the second attraction. Some people will wait until both are open, so it's likely that the second surge will be as busy – if not more so – than the first.
As you plan, just accept that there will be crowds (and if you're not okay with that, perhaps plan for a year or two out when it may start to mellow) and go in with that as your expectation. Plan to be more patient, wait around longer, be more crowded, and certainly not able to fit in as much into your day. Decide if that's worth it to you when picking your travel dates.
Check out Get Away Today for great prices & help booking your trip! Promo Code: BusyMomsHelper
2 – Arrive early
Since Disneyland is doing a reservation basis for awhile, this applies mostly to Walt Disney World – get to the gates early. If you're staying on-site, try to catch the first or second shuttle to the parks to help you be some of the first there. Note: This is for a bit AFTER opening day, as they're anticipating people may even camp out for that part! But after that initial time, just try your best to get there early enough that you should be in the first few groups allowed into Star Wars Land. As they did with Pandora's opening, it may be that a certain amount of people get in first, then they have a time limit inside the 'land'. Once that's up, another group or number of people get in, and so forth. Not sure if that's how they'll handle crowds this time, but given the amount of people and limited room inside the area, they'll have to limit it somehow. Being early helps ensure you'll be able to get in at least some point.
3 – Plan a whole day
Since there's no guarantee how long it'll take to get INTO the area, or how long you'll be allowed once in there, it's probably best to just plan a whole day for that park. Arrive early so you can get in sooner than the later arrivals, be prepared for lines and waits – then after you enjoy what we're expecting to be an INCREDIBLE experience in Star Wars Land – you can decide where to go from there based on how long all of that took in the day. Perhaps schedule FastPass/FastPass+ for later in the day, just in case – but you'd hate to have a reservation around 11am only to arrive and find out you will barely be entering that land around then. Don't rush yourself, as that will add stress and pressure – which isn't helpful on vacation!
4 – Set priorities
If you're a huge Star Wars fan (like us!) then you'll likely put attendance here at the top of your list for your vacation must-dos. If crowds and long lines aren't your style, and you aren't too disappointed about waiting longer to see it all, then perhaps waiting a year or so until the crowds die down is the best choice for you. Decide what YOU really want for your vacation. Maybe you'll still go and have a blast at the other parks, and just avoid this one for now because it isn't as important to you. For us, we arranged our entire trip schedule so we can attend two days at Hollywood Studios, hoping that will be enough to see and do it all at Star Wars Land – but that's because it's high on our priorities.
Also decide if just dealing with lines for the RIDE is what matters, then you choose to hurry out of there to less crowded areas – or perhaps you can't wait to try the FOOD at the various locations, so those lines are a better use of your time. Also, even if you WANT to see everything, still list out your priorities for once you're in Star Wars Land in case it takes more time than you planned. For example, if you really want to do the ride AND try the foods, but the waits were too long and time will be out after you do the ride and only one quick service place, know beforehand which one will take that spot out of your schedule.
Check out Get Away Today for great prices & help booking your trip! Promo Code: BusyMomsHelper
5 – Be ready
Overall, you need to not only have your expectations set realistically and have a good plan – because who knows how timing or crowds or lines will work out – but also make sure YOU are ready. Do you have something to keep yourself (or your kids) entertained in a several-hours-long ride line? Do you have the proper bag and supplies to last you through a very crowded, long day? Be sure you have things like water bottles, great shoes (because all the walking and standing), sunscreen and maybe a hat, plus snacks. After all, if the line wait is 7 hours long, you're gonna get hungry! Be sure to take care of yourself while tackling Star Wars Land, for your sake AND for the sake of those around you – nobody wants to be in a crowd full of cranky, miserable people when they're in the happiest place in the galaxy!
Are you going to Star Wars Land this year?
This content may contain affiliate links. We earn a commission at no extra cost to you if you make a purchase. We may earn money, free services or complementary products from the companies mentioned in this post. All opinions are ours alone…
The following two tabs change content below.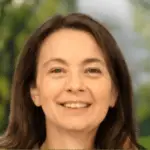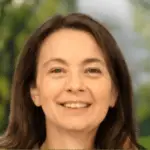 Latest posts by Kelly Dedeaux (see all)