The Perfect Printer for College or Small Spaces
As an HP Millennial Influencer Panel Member, I occasionally receive products, promotional items and/or educational material to use and share as I see fit, though none is required. All opinions and experiences are mine alone. #HPMillennials
I've been an HP user for quite awhile, especially loving their printers, so when I was invited to be on the HP Millennial Influencer Panel I was thrilled! We got our 'welcome package', and can I just tell you I squealed a bit when I pulled out the cutest printer ever! The HP Deskjet 3755 is the perfect printer for college or small spaces – so check out what I love (and some things I don't) in case this is the perfect printer for you!
This post contains affiliate links that help support this blog at no extra cost to you. See our Disclosure.
Now while I have a large craft room, I DON'T have a bunch of desk/dresser/shelf space for a bulky printer – so the HP Deskjet 3755 is perfect! It's big enough to do my regular 8.5×11 pages, but not TOO much larger. Plus it doesn't shake a bunch like some other printers do. I love the sleek design, as well, and when I need it to fold up even smaller I can just flip up/down the paper trays and it's even more space-saving! Leave it to HP to think of something so useful 🙂
This is the world's smallest all-in-one printer, so that makes it ideal for college students or for those that just have small spaces to put a printer. You can easily print, scan and copy – plus it's WIRELESS so you can even print or scan ON THE GO! YES!!! It comes HP Instant Ink ready – if you haven't tried Instant Ink before, it's amazing! I love not having to worry about running out of ink, and it gives me a much more affordable price. Right now you can use Promo Code: SCHOOL3 for three months free, so give it a try! Here's some of my 2016-2017 planner pages I printed out on it – check out that beautiful color quality.
Now check out how QUIET it is – no bothering roommates (or sleeping children) with this printer! I mean, can you even hear anything besides me moving the phone around recording it?
There are a couple of things I actually don't like about the HP Deskjet 3755 printer – for one, it's pretty slow to print. When you need a lot of prints done or are in a hurry, it's a bit frustrating. This isn't often, though, so not a huge deal – at least not to me. You also need to be careful of print sizes and borders – it likes to add margins/borders on some of my prints, but as long as I pay attention to the settings it's just fine. Just be aware 🙂
In our HP Millennial Influencer welcome kits, I also got an awesome water bottle (that I'm sure my hubby will be 'borrowing' soon enough), as well as a really neat HP Roar Mini Bluetooth Speaker and HP Social Media Snapshots. The speaker has been tons of fun, as we love playing and cleaning to music in our house and this provides a clear sound at adjustable volumes. I'm especially loving the snapshots – printable sheets with a sticky back that I think are PERFECT for decorating dorms, bedrooms, even around the house with fun candid photos. They've been great for decorating with our Instagram pics!
I can't wait to share more HP fun over the coming year, so stay tuned! In the meantime, you can connect with HP on Social Media here:
Facebook:Â https://www.facebook.com/HP
Twitter:Â https://twitter.com/HP
Instagram:Â https://www.instagram.com/hp
Official Website:Â https://www.hp.com/
Try These Fun Printables on Your Printer!
This content may contain affiliate links. We earn a commission at no extra cost to you if you make a purchase. We may earn money, free services or complementary products from the companies mentioned in this post. All opinions are ours alone…
The following two tabs change content below.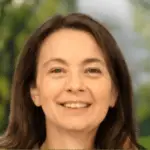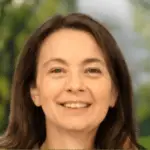 Latest posts by Kelly Dedeaux (see all)