Pumpkin Spice Chai Latte
Can I get all my pumpkin-lovers to raise their hands? It's a HUGE thing at our house, almost as big as chocolate! I love how flexible it is with all our baking, being able to do all sorts of yummy recipes with it. Hubby recently created one of his new favorite drinks using it: this Pumpkin Spice Chai Latte!
This drink has been great, especially with how cold it's been here in Texas! I know our temperature is nothing compared to many, but for us it's really dang cold. Having a nice cup of hot cocoa or this amazing Pumpkin latte is just the ticket…that, and a fuzzy, snuggly blanket to curl up in!
If you're wondering about the 'chai' in the ingredients…you can buy a little container in the tea aisle of liquid chai drink! We found it at Costco and Walmart, so I'm sure it's most other places, also. For the canned pumpkin, be sure to use plain pumpkin and NOT pumpkin pie….if you do choose to use that, just remember it will be sweeter so you may need to adjust your other ingredients accordingly!
Ingredients
1 cup Chai drink (liquid)
1 cup Milk
1/4 cup canned Pumpkin
1/4 tsp. Truvia (or 1 tsp. Sugar)
1/4 tsp. Pumpkin Spice
Dash of Nutmet
Directions
BLEND together….seriously, that's it! Heat and enjoy 😀
I think it's totally fine NOT warmed up, too….but it's cold outside, so get some heat into your body, pull some fuzzy slippers on your feet and cozy up in a soft blanket. Insert a special someone to snuggle with and you've got a WINNER of an afternoon!
This content may contain affiliate links. We earn a commission at no extra cost to you if you make a purchase. We may earn money, free services or complementary products from the companies mentioned in this post. All opinions are ours alone…
The following two tabs change content below.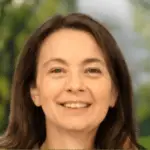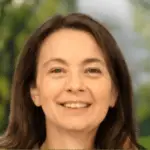 Latest posts by Kelly Dedeaux (see all)