Queso Fundido Strata
Thank you to BAYS English Muffins for sponsoring this post. All opinions are mine alone. #BetterWithBAYS
You know those dishes that are just full of flavor, sure to please a crowd, and are flexible? This is one of those recipes, and it's actually really easy to make. Whether you want to enjoy this Queso Fundido Strata for breakfast or brunch – or maybe as an awesome appetizer – it's entirely up to you! All you need are some tasty English muffins, sausage, eggs and a handful of other items, then you're on your way to a delicious meal.
I know what you're thinking 'English muffins are typically a breakfast food'. That's where the fun comes in – BAYS English muffins can be for more than just a breakfast recipe! You can whip them into a pizza, turn them into a dessert, make an amazing side dish and so much more. You'd be amazed how BAYS elevates any type of meal! So next time you're by the dairy case (where BAYS are waiting for you, carefully chilled for freshness) grab a pack or few to try out something different in your kitchen.
If you're like me, when you hear Queso you probably think of a cheese dip or something along those lines. This recipe takes it to a whole new level – yes, there's plenty of cheesy goodness, but it's also full of eggs and English muffins to make a sturdy casserole that can be cut and served up. Plus, look at all those colorful, fresh toppings!
Ingredients
12 oz. Uncooked Chorizo Sausage
8 Eggs
3 cups Milk
6 BAYS English Muffins, any variety
8 oz. Shredded Cheese (pepper jack, Monterey jack or co-jack is best), divided
1 small Tomato, diced (or 1/2-1 cup diced tomatoes of choice)
1/2 ripe Avocado, diced
1 tbsp. Chopped Cilantro
Salsa
Directions
Cook chorizo in a large skillet over medium heat until cooked through, about 5-6 minutes. Stir occasionally to break up the pieces. Drain grease, if necessary.
In a large bowl, beat the eggs and milk until blended. Cut English muffins into fourths. Add 1 1/2 cups of the cheese and the cut muffins into the bowl and mix to separate all the muffin pieces. Gently fold in the cooked chorizo.
Spray a 9×13 baking dish. Pour the muffin and egg mixture into the dish, then press on the muffins to help absorb some of the liquid. Sprinkle the remaining cheese on top. Cover and refrigerate for 6 hours or overnight.
Preheat oven to 350 Degrees F. Bake, uncovered, for 45 minutes or until light golden brown and heated through. Let stand 10 minutes. Top with the diced tomatoes, avocado and cilantro.
Serve with salsa and enjoy!
Serves 10-12
If you're more of a visual person (I totally am!), here's a quick video tutorial to show how easy it is to whip up this delicious queso fundido strata recipe!
This content may contain affiliate links. We earn a commission at no extra cost to you if you make a purchase. We may earn money, free services or complementary products from the companies mentioned in this post. All opinions are ours alone…
The following two tabs change content below.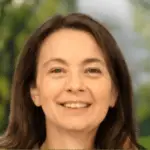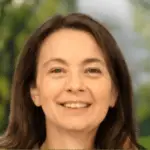 Latest posts by Kelly Dedeaux (see all)