Nonstop Laughs when Ralph Breaks the Internet
Guys, you know that I love Disney movies – the classics, live action remakes, Marvel, Star Wars, newer Pixar ones, all of them – so it goes without saying that I've been eager to see Ralph & Vanellope's newest adventure. Knowing how well Disney typically does with sequels, I was expecting it to be as good as the first – but I was wrong. It was even better!!! No kidding, I loved this film so much, and consider it one of the funniest animated films I've ever seen – if not THE funniest! You've got to run out and see this new movie (hitting theaters November 21st) if for no other reason that it's Nonstop Laughs when Ralph Breaks the Internet!
As my usual with reviews, I don't want to spoil a single thing – especially any of the hilarious, laugh-so-hard-your-face-hurts moments – so I'm just gonna really quick say a few reasons you NEED to see Ralph Breaks the Internet with your family (or by yourself, it's still amazing). Hubby walked out of the theater saying 'that's the best animated movie ever' at least a handful of times. Even before the two funny mid-and-post credit bits our faces already hurt from laughing!

So beyond the humor – which had some that was more adult and plenty that was for the kids, too – here's why seeing Ralph Breaks the Internet in theaters this season should be on your must-do list:
New Adventure Full of Surprises
Ralph and Vanellope hit the internet to try and save Sugar Rush, but along the way there's plenty of obstacles – some that will even test their amazing friendship. I couldn't guess the ending, but loved the way it played out even though it wasn't what I was expecting. Since we're all really into being online lately, tons of the animation, little blips, and scenes will be totally relatable and make you think a new way next time you're online!
Super Cool Characters
Along with many of your favorite faces from the original Wreck it Ralph, there's plenty of new characters along for the ride. 'Yes' from 'BuzzTube' has so much spunk and sass, you instantly want in to her circle. Spamly may not be the most 'professional' guy, but at least he tries to help out and I kind of found him sweet. My absolutely favorite, though, had to be Shank – a fearless and charismatic woman in the game Slaughter Race who's voiced by the lovely (and equally amazing) Gal Gadot (wonder woman)! You know her and Vanellope are gonna hit it off, both being up for adventure and excitement as well as their love of racing. The whole lot of Disney princesses also shine in their own way, offering plenty of quotes worthy of repeat.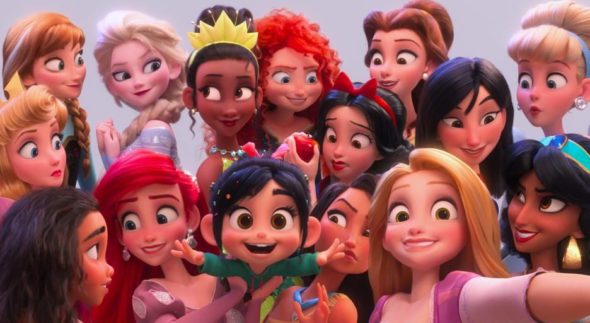 Hard Truths
While I don't want to give anything away, there's plenty of scenes in this film that may be a hard reality for some – pointing out how the internet doesn't always bring out the best in people, how much time or nonsense of our lives we can waste there, and so much more. I was reminded of a few things I should check about myself when choosing how to spend my time online, and perhaps it'll do the same with some of you. A movie that can possibly make us better as a person is surely worth a look (or three!).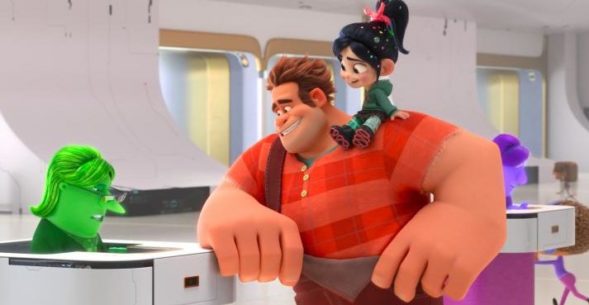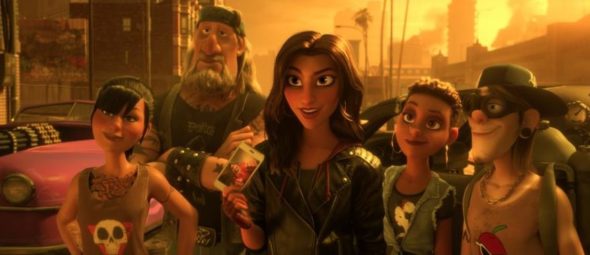 There's so many more reasons that Ralph Breaks the Internet is one of my absolute FAVORITE animated movies, and why I think it's even better than the first – but you'll have to see it for yourself to know it all. Every now and then a movie comes along that my family will go see multiple times before it hits DVD and this is definitely one of them!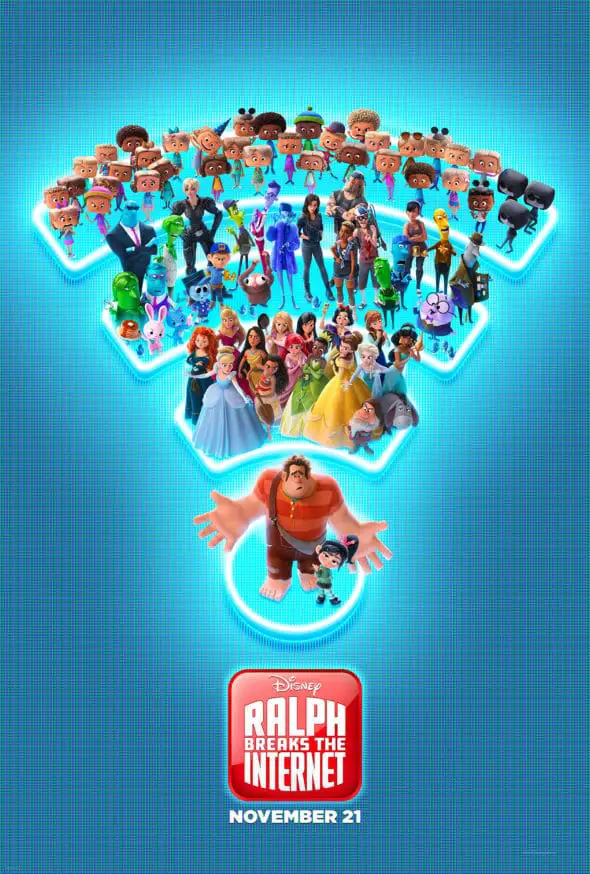 Go see Ralph Breaks the Internet ASAP, then tell me your favorite part!
This content may contain affiliate links. We earn a commission at no extra cost to you if you make a purchase. We may earn money, free services or complementary products from the companies mentioned in this post. All opinions are ours alone…
The following two tabs change content below.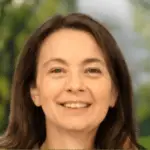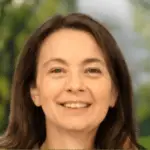 Latest posts by Kelly Dedeaux (see all)