Reality Check & Protecting the Ones I Love
This shop has been compensated by Collective Bias, Inc. and its advertiser. All opinions are mine alone. #iamprotective #CollectiveBias
I don't watch the news – it just makes me sad and concerned about the world. With social media, and especially being a blogger that's online a lot, I can't help but catch some things that happen. When I hear about a sudden tragedy to someone I know, even if it is just a little through blogging, it gives me a hard reality check! You never know when things will happen, and I want to ensure I plan ahead for Protecting the Ones I Love, should the worst happen, like Protective Life suggests in many of it's articles.
Recently, a fellow blogger was away from home and her husband passed away. Suddenly, without warning, and she wasn't even home! Just yesterday (as I write this) in my area a man was killed instantly when a texting driver hit him head on. He was a husband, father, grandfather, friend – just heading home from Kroger like a regular Saturday. He never made it home.
It's things like this that I hear and just have to say a little prayer – for the families, of course, but also for my own family and how grateful I am that this hasn't happened to us. But it could – nobody is guaranteed tomorrow. When Hubby and I first got married and had Black Widow, we knew that if something happened to one or both of us, we wanted her taken care of. Even though our friends thought we were crazy and 'irresponsible' we bought life insurance. Even at that young age, we wanted to protect our family. We have many friends who aren't sure if they 'need' it or not – this article from Protective Life is helpful for people who aren't quite sure.
Now that our circumstances have changed significantly since then, from now owning a home, having more children, a higher income we rely on and more financial responsibilities, these recent deaths made me realize I need to re-evaluate to see if what we have would still cover our needs. It's super important to keep up with it – because looking into it now, I realize that what would have been plenty to provide for back then hardly covers our needs now!
Even though many think life insurance is just confusing, it's actually quite a simple process to figure out – just see the 3 steps here. Once we re-access our insurance situation, we want to make sure we're protecting our family in other ways too – for example, if Hubby died, I have no idea most of the computer passwords or where important files are. If I suddenly passed away, he'd be struggling badly trying to figure out our budget, when/how bills are paid and things such as that.
I continue to be grateful that our family hasn't dealt with something so heart breaking and tragic (knock on wood), but I'm still going to ensure we're protected in case it ever does happen. After all, this bunch of crazies is my whole world – whether I'm here or not, I want the best for them!
Has there been an event in your life that's made you think about life insurance?
This content may contain affiliate links. We earn a commission at no extra cost to you if you make a purchase. We may earn money, free services or complementary products from the companies mentioned in this post. All opinions are ours alone…
The following two tabs change content below.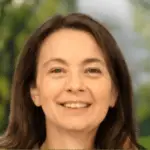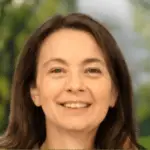 Latest posts by Kelly Dedeaux (see all)