Safe Kids Day
This is a sponsored post written by me on behalf of Nationwide Mutual Insurance Company. All opinions are 100% mine. #makesafehappen #myhigh5 
Can I make an assumption – I'm going to assume that to my readers, your children are your world. You'd do anything in your power to keep them safe, am I right? Well, according to the Center for Disease Control and Prevention, nearly 9 million children are treated at emergency rooms across the country and more than 9,000 children die each year due to accidental injuries. A champion for child safety and well being for more than 60 years, Nationwide launched Make Safe Happen in 2015 to empower parents, caregivers and children with tools and resources to make homes safer. Join Safe Kids Day and take some extra precautions to make sure your kids are as safe as possible.
In a recent Nationwide Make Safe Happen survey of more than 1,000 parents with children under 13 years of age, almost 7 in 10 parents (69%) agree that they could do more to keep their children safe in the home, and the same percentage agrees that they need more updated information on today's child safety issues. Here's some thoughts on things you can do help keep those kiddos more safe:
Make sure your TVs and furniture are secure, using wall mounts, brackets, braces or straps so they don't tip over on the child. Even shorter dressers should be secured, because kids can and WILL try to climb pretty much everything, I've learned!
Take extra caution when near water – this doesn't just mean pools and lakes/rivers. Near bathtubs and hot tubs are just as dangerous – maybe more so because some may not pay as close of attention to their child here as they do while swimming. 
You should have smoke alarms AND carbon monoxide detectors on every level of your house, especially near sleeping areas. Make sure they're working regularly and don't wait to change the batteries – for safety reasons, as well as so you don't have to deal with that annoying 'beep' when the batteries get low.
Have a fire escape plan – and make sure your whole family knows it. My kids are on the 2nd floor, so even though it's unlikely we wouldn't be able to get to them, there's still the possibility so we practice what they should do, where they should go, etc. The biggest hassle is telling them that if there WERE a real fire, they can't take time to grab their favorite toys!
Keep dangerous chemicals out of reach – and out of sight just to be safe. This means bleach, detergents, laundry packets, dishwasher soup, or other cleaning solutions. They may think it's a fruity drink, or mistake the tablets as a candy!
These precautions aren't hard to implement at all – but they're SUPER important! After all, your kids are worth it! You can find Safe Kids Day events near you HERE and learn even more!
And since many of us are very tech-centered, there's an app to learn more safety tips and events!
This content may contain affiliate links. We earn a commission at no extra cost to you if you make a purchase. We may earn money, free services or complementary products from the companies mentioned in this post. All opinions are ours alone…
The following two tabs change content below.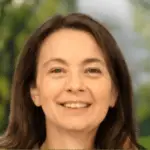 Latest posts by Kelly Dedeaux (see all)