How to Save Money on Back to School
Summer is getting closer to over – can you believe it?! You may not be thinking about going back to school yet, but that time of year will roll around before you know it. Preparing for a new school year can be expensive for families, but there are ways to save money on all of your back to school supplies and clothing. From comparison shopping, swapping with fellow families and more, here's our best tips on How to Save Money on Back to School.
Now that we homeschool, it's a bit different with school shopping – but we still need supplies, books, and of course they outgrow their clothes like crazy! With five kiddos, that sure adds up and the bank account takes a hit – but here's five ways to save money on back to school items to help out families:
Inventory
Do inventory of everything you have, including the number of outfits each child has for school. See if what one child outgrew would fit/work for a smaller child. Once you know exactly what you have, you'll know what you need. This can help prevent you spending money on items you don't need in addition to making sure you don't miss anything important.
Trade
Have family friends with kids who may be different sizes? See if they could use any clothes your kids are done with that may fit theirs – or maybe they have some for yours! Even better, try to get several families for a 'back to school party' where you can bring what your family no longer needs or fits, and hopefully find stuff that you can take home in exchange.
Budget
Create a back to school budget that's realistic. Determine how much money you can spend on school supplies, clothing, etc. Knowing how much you have to spend can help prevent impulse buying because you'll know right away how much buying extra items will make you go over your budget. Just make sure you take into account the needs vs. wants.
Deals
Keep an eye out for coupons and in-store sales from the stores you shop at most, because most will have big back to school sales. Following your favorite brand on social media is also a great way to receive discounts and to learn about any special offers that may help you save big on back to school items.
Rewards
Shop at stores that offer a rewards program, especially if you have several kids because they can really add up! These programs are designed to show loyal customers how much they appreciate your business by helping you save money. The more you shop, the more you can save.
These tips can help you save money on back to school items and get the new school year off to a great start!
This content may contain affiliate links. We earn a commission at no extra cost to you if you make a purchase. We may earn money, free services or complementary products from the companies mentioned in this post. All opinions are ours alone…
The following two tabs change content below.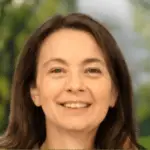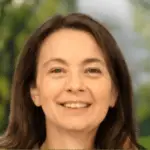 Latest posts by Kelly Dedeaux (see all)