School Nutrition Association's National Conference
This post is sponsored by the School Nutrition Association. All opinions are mine alone.
Raise your hand if your kids, or someone you knows kids, eats breakfast or lunch at school. I'm betting that's pretty much everyone, right? Now, raise your hand if you know everything that goes into those meals. I don't just mean the foods – although many have on idea the standards and regulations school meals must meet – I'm more talking about the behind-the-scenes stuff. The planning, budgeting, shopping, checking nutrition amounts, and so much more. I'd never thought of all the little details necessary to get those meals to our kids, but after attending the School Nutrition Association's National Conference, I have a lot more appreciation for it all!
I wasn't quite sure what to expect when I flew out to Las Vegas last week to spend a day learning and exploring at their annual conference. Until then, I'd never given much thought into my kids' school meals other than the actual food and nutrition aspect. But oh my goodness, I was a bit overwhelmed at just how MUCH goes into all the planning, preparing and more! But I'm getting ahead of myself a bit – first, what is this conference?
It's the School Nutrition Association's Annual National Conference, held in a different city each year where school lunch directors, managers, and others attend to learn all about the current information, trends and more for their school's meals. This year it was in super-hot Las Vegas, at the Mandalay Bay South Convention Center. The seminars that fill up the days are really interesting, and vary in topics from National Policies/State Agency Workshop, to Simple Solutions for Customer Service, and even ones like Going Digital with Team Nutrition and Reducing Food Waste at School. The attendees are there to learn all that they can so that they can make the best choices for their schools!
I was able to attend two sessions in my awesome day there, the first being 'Celebrating Local Foods in Schools'. They discussed all the different rules and USDA-funding regulations that help school purchase more foods locally. It was really interesting, though quite over my head because I never knew so much went into something like buying foods for schools. Don't get me wrong, I wouldn't think it an easy thing, but they have to consider different budgets (money coming from this source can be used to buy this, but this other source of money can only be used to purchase this, etc.) and meet some intense (at least it seemed to me) rules when doing something as simple as ordering tomatoes. All of this is part of their way to make sure the foods our kids are eating are healthier, and that we're also supporting local businesses.
The other session to wrap-up our day was my favorite: Reaching Kids on the Go – Food Delivery, Pre-ordering and Food Trucks. You read that right – FOOD TRUCKS! Kids have so many options nowadays, and if schools don't keep up with the newest trends or what may be more 'cool' at the time, they may have less kids electing to eat school meals. This can often mean the kids aren't eating at all, or that they're eating meals that are much less healthy for them (such as fast food or less-wise choices brought from home). I'll tell you much more about what I learned at this class later, but dang it was interesting!
Now for a confession – my FAVORITE part was the exhibit floor, because there was food EVERYWHERE! Brands of all sizes and types come out to the School Nutrition Association's event, offering samples and information for incredible foods (some brand new – and many not even available in stores) to try and show school meal directors and ordering managers WHY they should select their foods to include in their schools' menus. In my few hours looking around, I didn't even have time to visit half the booths, but still had so many amazing food samples. I loved it – and definitely wouldn't mind doing that part of a school director's job!
When I say brands of all sizes and types, I really mean ALL! There were huge brands like Tyson Foods that we all know, and smaller ones such as 88 Acres, who make seed butters that taste AMAZING and can offer a healthy alternative to nut butters. Everything from breakfast foods, to lunches, to even snacks (donuts made with whole grains? Yup!). And they weren't just the tiny samples you find at the local grocery store on Saturday mornings, they were a half-plate of delicious Asian orange chicken and rice, a whole street taco, baby hot dogs on buns and even half chicken burgers. I doubt a single person was hungry for HOURS after walking around the exhibit hall!
I loved seeing such a variety of things for schools to now consider, such as 100% Juice slushie machines – where were those when I was in high school?! They realize kids nowadays want variety, and since kids are more use to eating out than years ago, items that are similar to what's being offered at local restaurants is more appealing. The schools know they need to keep this in mind when making their food decisions, and want to give the kids meal that don't just meet the health standards, but also make the kids excited for the school foods.
Beyond the foods (though I consider those the best part, of course), there were companies offering new solutions to the programs school use for charging students' accounts or managing profiles for allergy information. There were new machines or equipment to make the kitchen run more efficiently and food be served in a more smooth and/or attractive manner. I even got to speak with a company that makes several types of the disposable trays that schools use! Not all schools have the plastic reusable trays I grew up with, so alternatives such as foam trays or cardboard-like ones are available. They're even developing ways to make their compostable trays more affordable, to compete with the less environmentally-friendly foam options.
In a nutshell, at this event there were school meal staff (such as directors and managers):
Sampling and ordering new foods to add to their school menu
Learning new programs and software to assist in the orders, charging systems and more
Gathering contacts for new equipment for the kitchen
Finding new companies to bulk process and order much-needed items (such as a company to take a bulk order of tomatoes and make it into ketchup, salsa, tomato sauce, etc. that the schools can better use)
Getting information on nutrition, policies, new trends and ideas, and much more
Guys, there's so much more to share with you that I learned at this event that would be wonderful for parents to be more aware of – like, how do schools keep track and deal with allergies? Don't worry, I'll be sharing that and more at a later time. I feel that as parents, we SHOULD be more aware of all the behind-the-scenes stuff. Not only so we have more knowledge of our kids' school meals, but also an appreciation for the many workers and all the time and dedication put into providing the best possible for the kiddos.
This content may contain affiliate links. We earn a commission at no extra cost to you if you make a purchase. We may earn money, free services or complementary products from the companies mentioned in this post. All opinions are ours alone…
The following two tabs change content below.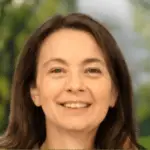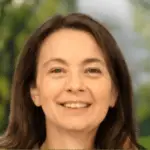 Latest posts by Kelly Dedeaux (see all)