Easy Solution for Screen Time Stress
This is a sponsored post written by me on behalf of OurPact. All opinions are mine alone. #OurPact
We have a tablet for each person in our house. Not that every one of us HAS our own (we adults do, but not all the kids) but we have THAT MANY. As summer is creeping up on us, I'm starting to worry about how much time they'll spend on there, and what they'll be doing. Luckily there's an Easy Solution for Screen Time Stress that may help keep THIS mom sane!
I can't count how many times I've told my kids 'only X minutes on Minecraft', only to lose track of time. Or I set the timer, feeling all responsible and adulty, only to be right in the middle of something so I let them continue after it goes off. Yup, slacker mom right here! I'm so glad I found the FREE app to give me some help, since the kids will be around pretty much 24/7 all summer long. OurPact to the rescue – and they just released their iOS 2.0 Parent App! This allows parents to manage their kids on iOS and Android devices from ANY internet-enabled device!
So what exactly IS OurPact, and how can it help us manage our kids' screen time? In a nutshell, it's a super simple iOS app created to help parents (like me) who want to guide the internet habits of our kids, along with teaching responsibility that comes with technology. It's true that tech is AMAZING – but it can also be overused or misused, right? This makes it much easier to balance the usage, as well as provide helpful, age-appropriate barriers as we see fit for our own family.
You can have a profile for each person/device, then set schedules that give them access to the internet and assigned (by you) apps only at times and limits you set. Dinnertime? Blocked access. Free time for thirty minutes? Granted! Don't worry, you can always go in and change it, in case the schedule got changed a bit – as we all know happens constantly during the summer.
Here's a really simplified list of some of the things you can do:
Schedule app and internet use based on your child's daily routine, and whether it's a weekday or weekend.
Set time limits, like the number of minutes or hours, your kid can spend on the internet and within apps.
With a simple touch, you can block the internet and apps (great way to get their attention if they won't look up from their Minecraft game – definitely useful in my house!)
Again, with just a touch, allow internet and app access – if they earned more time, or their 'scheduled blocked time' changed and they're now free
Block apps as you see fit (Facebook, SnapChat, etc. are always off-limits for my kids right now – not until they're much older)
OurPact can even recommend the best internet and app blocking schedules for your kids' specific age based on child research. This makes it really easy to quickly set up, then just tweak as you see fit for your own child's needs. Oh, and if you're worried about a sudden meltdown from your kids because they didn't save their game before it shut off? Set it to give them a 5 minute warning – or 10 minutes or 3, just whatever works best for you!
And remember, you can access the Web App on ANY internet-enabled device, iOS or Android. This is great since we're a big mix of both types of devices! I feel much less worried about their screen time now that I can manage it all ahead of time – no setting a timer (hoping I follow through when it beeps), checking over their shoulders to make sure they're only in the apps I said were okay, and all of that screen time stress that makes me hate technology.
Get the FREE OurPact app here
Another neat thing you may like for older kids: The Contract Every Family Needs
This is a sponsored post written by me on behalf of OurPact.
This content may contain affiliate links. We earn a commission at no extra cost to you if you make a purchase. We may earn money, free services or complementary products from the companies mentioned in this post. All opinions are ours alone…
The following two tabs change content below.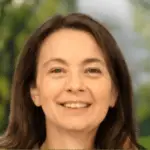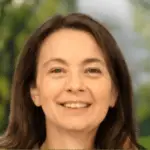 Latest posts by Kelly Dedeaux (see all)