Secret Agent Headquarters: Let Your Kid Become a Spy!
This post is sponsored by Perkley.com but all opinions, ideas and experiences are mine alone.
We're always looking for fun, interactive activities for our kiddos to do – I want them to learn, and to ENJOY it! What better way than by letting them solve mysteries and crimes at Perkley.com – Secret Agent Headquarters: Let Your Kid Become a Spy! 
First off, it's FREE to join! Just create a log-in on the site – kids can create their own, but it does require a parent's email for approval – and begin your first mission right away! Helpful 'transmission' (aka videos) guide them along, as well as tips for being a great secret agent. I love that they're appropriate for all ages – no blood or gore, bad language or racy content.
After creating your log-in, you have access to your own Control Center and a whole ton of information! Be sure to subscribe to their YouTube channel for plenty more training!
Still not quite sure what it is? Let's brief you, Agent!
Black Widow's had a great time checking this out and feeling like a 'true agent'! We've been utilizing the contents in the Dream Knight Mission Kit we got, as well – so many great items and helpful info shipped right to the door in an 'official agent briefcase'.
I love how well-done the maps and 'newspaper' were!
My kids' favorite, so far, is the 'laser' course! We strung up plenty of the 'laser string' to give them quite a path….yet they totally rocked it!
Even my youngest did way better than me – sliding and climbing around, under, and over the 'lasers'!
Black Widow thew in a few somersaults while attempting the laser course – she's a natural!
There's plenty of extras – such as your own 'bomb'!
Like I said – pamphlets, activities such as 'look and finds', codes and much more! Perkley.com is already amazing, and this kit took it to a whole new level of awesome!
This is everything included in your kit – told you it was TONS to assist in your spy adventures!
Use Promo Code MOMSSAVE and get 20% off the Mission Kit and Spy Tshirts! Expires September 1st – so hurry now! This is an excellent way to keep your kids busy, learning and having a blast this last few weeks of summer – and anytime! How many missions do you think they can pull off before school gets back in full swing?
Ready for a giveaway, Agent? Then here we go!
Now head on over and join the over 2,000 agents already registered today!
This content may contain affiliate links. We earn a commission at no extra cost to you if you make a purchase. We may earn money, free services or complementary products from the companies mentioned in this post. All opinions are ours alone…
The following two tabs change content below.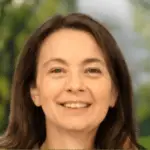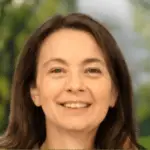 Latest posts by Kelly Dedeaux (see all)