Simple Beauty Tips for Busy Moms
I'm not big into beauty and fashion. Don't get me wrong, I love to look good and occasionally get completely dolled up – but for everyday stuff, I just don't have the time and energy to put too much effort into it. I'm trying to do better at my self-care, though, so wanted to share a few Simple Beauty Tips for Busy Moms in case you're also struggling. We're all beautiful, but that doesn't mean we don't want to spend a little time on ourselves each morning, right? 😉
Don't worry – this isn't a tutorial on how to apply blush the 'right' way or the best color for your skin tone. I don't consider myself knowledgeable or experienced enough in the slightest to be teaching someone that stuff! But just some simple beauty tips for helping make the most of what little time you get to get yourself ready for the day.
1. Make the most of overnight facials. There are facials that can help with everything, from skin repair to moisturization. Simply apply it before bed and wash it off in the morning. Might help you feel a bit 'pampered' too!
2. Find a hairstyle that works for you. I love experimenting with my hair, but always need to keep it low-maintenance. Your best bet is to find a style that will look great when it air-dries. If not, find the hairstyle that will be easiest for you to style when in a hurry.
3. Know that dry shampoo is your friend. I was introduced to this wonderful invention last year on my Hawaii trip when we were very busy and exhausted. Instead of washing your hair and styling it every day, you might consider using dry shampoo in between washes. This will keep your locks looking like they've been freshly washed. I love it!
4. Invest in a great concealer. A concealer can keep your skin looking radiant. It will help prevent those dark circles from sleepless nights looking noticeable – because none of us want to look like a racoon even though we may feel as vicious and low-patience as one!
5. Choose the right lip products. Although you might opt for a lipstick, lip glosses can actually be a better option. They can give your entire face a sun-kissed, radiant glow and the right brand may even add moisture to your lips. Plus you don't have to worry about smudges or teeth marks as much.
6. Follow a skin care routine. It may seem time consuming, but exfoliating when you shower and then applying moisturizer afterwards will only take a few extra minutes of your time. It will help your skin looking youthful and radiant! And don't forget to wash your face every morning and night – I know, it's tiring, but it's super important for keeping your skin healthy and looking its best.
These are just a few simple beauty tips for busy moms to make our lives a tiny bit easier! Looking and feeling beautiful doesn't have to take hours of your time, thank goodness. Simply making the most of the time you do get can help you develop and stick to a great beauty routine.
What are your best simple beauty tips?
This content may contain affiliate links. We earn a commission at no extra cost to you if you make a purchase. We may earn money, free services or complementary products from the companies mentioned in this post. All opinions are ours alone…
The following two tabs change content below.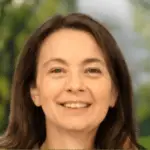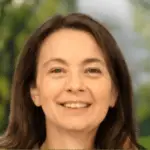 Latest posts by Kelly Dedeaux (see all)