SNAP Conference 2014 Recap
Oh. My. Gosh! I just returned last week from an AMAZING weekend filled with fabulous women, concerts, amazing speakers and blogging. I was so nervous, but now I can't wait to go again! Want to hear all about it? Well here's the run-down, and be prepared for LOTS of photos in this SNAP Conference 2014 Recap!
This was my absolute FIRST blogger conference. Ever. I chose it because so many people raved about how friendly everyone was, from the bloggers to the sponsors, and that Tauni (the main woman in charge) was ridiculously amazing. Well…..they were 100% correct! I admit, I was really nervous the past 6 months anticipating this event, partially because I had no idea what to expect, but also because I'm actually pretty shy around people. Don't get me wrong, I'm blunt and will open up about anything really….but as far as MEETING new people by just going up and saying 'hi', that was new to me.
Turns out, there were so many others just like me there! You wouldn't know it, though, because EVERYONE was so friendly and just struck up a conversation like you were old friends. I loved it! So if you're worried about 'fitting in' – don't! It's just a bunch of great women who act like life-long friends, whether you're a small blogger or huge.
Roommates can make or break your conference experience, and luckily I had some AMAZING, fun and just all-around-fabulous roomies!
Elise is one of those people you just love instantly. FUN doesn't even begin to cover this party girl! Yet she's the nicest, sweetest gal! You wouldn't believe her talent at doodles…really, a bunch of us were in line to have her write names on our bags the first morning! Go check her out at Elise's Pieces!
If you've never 'met' Carissa over at Creative Green Living, you're missing out! She's such a sweetheart…and she was about 30 weeks pregnant at conference, yet didn't once complain! What a trooper! She was such a cutie pregnant lady, too! We had some really fun talks and laughs, and she didn't hesitate to answer a bunch of my less-experienced-blogger questions. Go check her out now for fun crafts and recipes, health information and so much more. Oh, and the adorable bag I toted around at the conference? She made it – see the tutorial here!
Becki's like wonder-woman. She has so much going on in her life right now taking up her time, yet she has the most upbeat, fun attitude ever! She signed up to room with us just briefly before the conference, so I didn't have much time to get to know her before, but loved hanging with her at the conference! You wouldn't believe the adorable scrapbook and crafty paper stuff she does….go see her talent over on her blog!
The sponsors were DA BOMB at SNAP! and I couldn't believe how much SWAG we all came home with! Seriously, they had told me I should bring an extra bag for all the free stuff….but I ended up checking TWO bags on the flight home because there was so much! The sponsors seriously treat you like royalty, I swear! From the fun booths (did you see the Cricut photo booth above?), to the crafty goodness, to the wonderful sponsored food…you seriously feel loved here!
This is just SOME of the free goodies that made it home with me!
Home Depot even had cute little surprise packages waiting on each of our hotel beds the first night! Maybe a little creeper-stalker….but hey, it's cool free stuff!
More fun photo booth craziness!
We also got to try some wonderful products, from super-cool RYOBI tools (staple guns….oh yes!), to this really neat Doh Vinci craft tool that will bring play dough to a whole new level for kids coming this fall! My kids LOVE it, and we've already gone through the free supplies of it I received!
The classes were all even better than I'd hoped for. Not only were the speakers HILARIOUS, they really gave me quality information that I plan to use in bringing this little ol' blog to the next level. They even gave us time AFTER classes for questions. Seriously, everyone here is happy to help!
Learning so much useful stuff on Unlocking the Power of Pinterest from these amazing ladies: Jill at One Good thing by Jillee, Cheryl at Tidy Mom, and Jamielyn at i heart naptime.
Okay, so I was pretty star-struck when I got meet Tara & Wendy, two of The Dating Divas after their class on Fueling Your Blog's Fire withOUT Getting Burnt Out!
I learned a lot about finding my own voice during the Increase Your Pageviews with Storytelling class! If you ever get a chance to meet Vivienne, ask about her chicken story 🙂
Bruce from Minwax answered ALL the questions we had regarding wood staining!
At the beginning I mentioned concerts, right? Well, the very first night there we had Alex Boye rocking out with us! You probably have seen his famous music video to FROZEN, with the ultra-talented young girl. Or perhaps his newer Happy?
There were also some MAJOR parties after dinner, such as the 80's themed pajama party sponsored by Cricut!
I got wonderful ideas from FloraCraft at their booth….thinking some of their rolled sparkly ribbon would be perfect to add to our FROZEN bedroom!
I was stoked to meet the wonderful gals Katie & Amisha from Royal Design Studios! I used their stencil on the FROZEN bedroom, also, so couldn't wait to show them and discuss other ideas. They have some awesome products coming soon….stay tuned for a possible review!!!
Another super fun thing that goes on ALL OVER during the conference, was the fun giveaways. Whether it was a stamp-card after meeting all the sponsors, or individual giveaways at each of the booths, or the business card contest….there was free giveaways EVERYWHERE! Elise actually won a HUGE gift basket OVERFLOWING with fun stuff from Darice. Seriously, hundreds of dollars of product! And because Elise is super awesome, she gave some of the crafty goodness to us! Yup, love her (and can't wait to chill again this summer for a bit!)
Here's my pic from the famous 'restroom selfie' from Pollinate Media:
I finally got to meet some of the wonderful bloggers I've been stalking following for awhile: Steph from Crafting in the Rain, Claire from A Little CLAIREification, and Sarah from Bombshell Bling (we learned I grew up with her cousin…small world!). These ladies are just as fabulous in person as they are on their blogs….perhaps even more so!!! HUGS to all, plus my fabulous roomies Elise, Carissa and Becki!
If you're wondering about the ADORABLE outfits I sported at the conference….the black dress/red jacket, black-polka-dot top with yellow hoodie and pom pom scarf, and the green lace tunic….they were all from one of my favorite places: Adornit Boutique! Seriously ADORABLE stuff!
Overall, this was one of the BEST things I've done for my blog, and I can't WAIT until tickets go on sale for next year's SNAP! Conference! I'll grab one the minute I can. Thanks so much to Tauni and her team for making it one of the most amazing weekends I've had in a LONG time!!!
Also, a big THANK YOU to my parents for picking me up from the airport for a quick visit, and bringing a 12-pack of Dr. Pepper to get me through the weekend!!!
Please forgive some of the photos being terrible lighting and fuzzy….my phone camera SUCKS!!!
This content may contain affiliate links. We earn a commission at no extra cost to you if you make a purchase. We may earn money, free services or complementary products from the companies mentioned in this post. All opinions are ours alone…
The following two tabs change content below.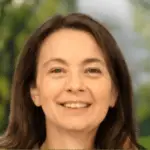 Latest posts by Kelly Dedeaux (see all)