Spotlight: A Little Claireification
Happy Monday, y'all! I'm so excited, because we're starting a new series to brighten up our Monday's around here: our Blogger Spotlight! Now, you're probably like 'uh….huh?' Let me explain….starting today, every Monday I will spotlight another fabulous blogger. I'll share a bit about them, what their blog is about, and some favorite posts of theirs (and mine!). What better way to start than with my amazing friend Claire?! On to our first Spotlight: A Little Claireification!
I was so glad to meet Claire in person at SNAP! Conference this year, and I can honestly say she's just as sweet and amazing in real life as she is on her blog! I asked Claire for a bit about her, and here's what she had to say:
"Hi it's me Claire from A Little CLAIREification! I am a working Mama to three boys, a self proclaimed cheese addict and a lover of all things crafty and delicious.
A Little CLAIREification is a lifestyle blog committed to bringing readers "Bright Ideas On A Budget" – from recipes, crafts and DIY projects to time management tips, meal planning and inspiration. I like BIG ideas and I like to throw a little fun and laughter in the mix as well.
I started blogging in the Fall of 2012 and it's been such an adventure! In addition to connecting with my amazing readers, one of my all time favorite things about being a blogger is the awesome community of supportive bloggers I have gotten to know, many whom I have no met in person. It has been a fantastic journey so far and I can't wait to see what the next year holds!"
Seriously, LOVE this woman! I gave her the daunting task of listing her 3 most popular posts from A Little Claireification:
Metal Patio Furniture Makeover
Creamy Crockpot Chicken Saltimbocca
Although she couldn't pick just one of HER favorites from the many, many wonderful posts on her blog, she does love these Butterscotch Pumpkin Cake Truffles….yum!
And I have to add some of my favorite posts, which isn't just a few!
21 Free Printables for September
Lemon Raspberry Cheesecake Bars
Healthier Homemade Cinnamon Peach Ice Cream (I've really tried this, and it's A-MAZ-ING!)
Chocolate Peanut Butter Crunch Ice Box Dessert
So many wonderful things! I'm so glad Claire let me spotlight her this week….now head on over to A Little Claireification to see all her other wonderful things!
This content may contain affiliate links. We earn a commission at no extra cost to you if you make a purchase. We may earn money, free services or complementary products from the companies mentioned in this post. All opinions are ours alone…
The following two tabs change content below.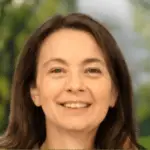 Latest posts by Kelly Dedeaux (see all)