Spring Cleaning for a Move
 I'm excited to share this spring cleaning post, sponsored by Swiffer #SwifferFanatic
I have no idea how the whole 'spring cleaning' thing started, but I've always loved the idea of doing a major deep clean and organizing of my home at a regular-ish time each year. That way I know it'll get done, and it makes our house feel fresh for the coming seasons. On a whole extra note, Spring Cleaning for a Move not only gets that job done, but also helps save time and hassle later when you're switching houses!
I've shared some of my tips for Spring cleaning before, and today I'm sharing a few more – plus how it's a great time when you're also planning a move. As many of you know, we recently put our house on market to down-size a bit. We love our current house, but it's just TOO big and pricey for us to stay in. So part of the preparation before we sell and move, is to purge a bunch of unnecessary stuff. It's far too easy to collect 'stuff' when you have a big house, so by going smaller we can declutter.
The first step to decluttering for your Spring cleaning is to go through all the obvious places – closets, pantries, under stairs, shelves, drawers etc. Sort through your clothes and decor, your dishes, even the tools and supplies in the garage. Decide what you really need/want to keep, and what would be best to get rid of. Make a bag or box (or multiple, if you're really trying to get rid of a bunch of things) for donations and also for garbage/recycling.
Now check the less obvious spots – in couch cushions, up high on the kitchen cabinets, and the like. Really go through and do a good check for any place items may have been shoved or collected. After that, you should have your excess or no-longer-needed items ready for either disposal or donating.
You're now ready to start your deep cleaning – but don't worry, it doesn't have to be a huge project! I kind of make a list of everything that needs to be done, then check off things one room at a time so I don't lose track of where I left off in case I'm interrupted.
Some of my Spring Cleaning items are:
Dust everywhere – don't forget those hard to reach places like ceiling fans, high ledges, light fixtures and blinds. I love using my Swiffer® Dusters™ (my kids also LOVE cleaning with this, so that's a bonus for me!) because they easily trap the dust, dirt and other fluff that accumulates everywhere. 
Clean the windows – inside and out
Wipe the baseboards well – those can sure get icky!
Sweep all your non-carpet areas – our Swiffer® Sweep + Vac™ is my hubby's favorite, while I'm more into the Swiffer® Sweeper X-Large™. Either one is great, as they do excellent at collecting the junk on our floors – including the ridiculous amounts of dog hair! 
Clean the mirrors, counters, sinks, toilets and showers in the bathrooms
Clean the counters and sink in the kitchen
Clean the stove, oven and microwave. Wipe off and/or clean the dishwasher, as well
Vacuum all carpeted areas – don't forget the edges really well, too, since these can often be skipped over during normal vacuuming jobs
Wash all bedding, towels, wash clothes, etc. – I know this gets done regularly, but I like having a time when EVERYTHING in the house is clean at once 🙂
Mop all non-carpeted areas – I've used the Swiffer® WetJet™ Mop since I was younger at my parent's house, and now rely on it for my own home. For our wood floors, the Swiffer® WetJet™ Mop Wood Floor is excellent for our nice wood floors in our office and family rooms. 
We also organize the garage, and give it a nice sweep
To top it off, we wipe off all doorknobs and light switches (because you know those collect germs like crazy)
It may seem like a LOT, but it's actually not that much for an extreme deep clean once or twice a year – especially with the right tools to help you get the job done, as well as a family to help with all the jobs! Adding in the decluttering aspect is excellent for if you're preparing to move because it 1) makes yours house appear nicer for selling, 2) makes cleaning easier, 3) gets rid of stuff so you have less unnecessary stuff to move and 4) makes stuff more organized so packing is easier when moving day arrives.
What is YOUR big Spring Cleaning item?
This content may contain affiliate links. We earn a commission at no extra cost to you if you make a purchase. We may earn money, free services or complementary products from the companies mentioned in this post. All opinions are ours alone…
The following two tabs change content below.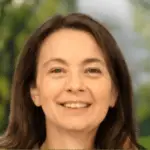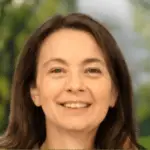 Latest posts by Kelly Dedeaux (see all)