Spring Means Muddy Paws
This post brought to you by our friends at Swiffer. All opinions are ours alone. #SwifferFanatic #DontSweatYourPet
Y'all know how much we love our pets – but I will say that Springtime can be one of the most frustrating parts of the year with them. Why, you may ask? Because Spring means muddy paws – which then get tracked in all over my floors! Add to that the fact that they're bringing in all that pollen or other plant stuff as things begin to grow, just adding to the mess. Luckily it's not really a big deal, because I can clean it up super easy with my arsenal of supplies.
I like to call it my 'arsenal' because it practically 'attacks' the mess, cleaning it up super quickly and with hardly any effort. Heck, my kids even ENJOY using our Swiffer products for their chores, meaning less fights getting them to check them off! All I need to do is make sure I stay stocked up on everything – if we run low, I just nab some during our next trip to Kroger – and the mess almost takes care of itself (so to speak). For those muddy paws all over our dark wood floors, we're loving the Swiffer Sweeper Dry and Wet Pet Refills with Febreze Odor Defense that Trap + Lock all that yuck. A quick swipe across the floors and they're clean once again! I also like that they smell so fresh, thanks to the Febreze Odor Defense, so our house smells great – without smelling like cleaner 😉
Some of my dogs get the 'what ME?' look when I jokingly ask who left all the muddy paw prints – but some of them couldn't care less! At least I don't have to stress about it, and can just ask one of my kiddos to nab our Swiffer Sweeper to wipe it up quickly.
And who here has pets that LOVE laying in the window areas in the springtime when the sun shines in nice and warm? I have a few that will hang out in the sunny spots constantly – meaning more of their shedding gets left behind. Another fun tool in our cleaning arsenal is our Swiffer Dusters Heavy Duty Pet Refills – which is probably my family's FAVORITE cleaning tool!
I mean, they get a 'wand' of fluffy cleaning-ness to go 'trap' all that hair and dirt left behind. Swipe it around on the ledges or wherever your pet tends to chill out, and it grabs all the fur up quickly. Check out everything it got up from just ONE swipe along this window seat ledge that my Leia girl loves laying in during the sunshine!
Even though Spring means muddy paws, shedding and all sorts of other pet frustrations, you don't have to worry about anything other than loving your pet thanks to a trusted supply of Swiffer products to help clean up the mess quickly, easily and even enjoyably!
Check out items for your Swiffer cleaning arsenal!
This content may contain affiliate links. We earn a commission at no extra cost to you if you make a purchase. We may earn money, free services or complementary products from the companies mentioned in this post. All opinions are ours alone…
The following two tabs change content below.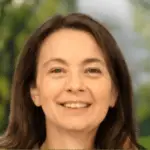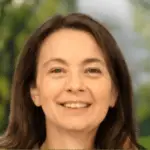 Latest posts by Kelly Dedeaux (see all)