Sticky Finger Casserole
When we first started dating, my hubby was definitely the main cook in the relationship. One of the dishes he LOVED to make included an amazing, spicy-yet-sweet sauce for chicken, that we've since included in many different recipes. We decided to put it to the test with this Sticky Finger Casserole, and it was a huge hit! This easy recipe is super delicious, and would be perfect for a party or get-together.
One variation we did was the Spicy Jerk Chicken recipe we shared a couple years ago. It's amazing, especially served with rice. For this one, we wanted to try it with pasta instead – and loved the combination of the spicy sauce, chicken, pasta and Alfredo! Now this has us thinking of plenty more recipes we can switch it up with 🙂
Ingredients
1 Box Penne Pasta
16 oz. Alfredo Sauce
3/4 – 1 cup Green Onions, diced
1 cup Tomatoes, diced
1 cup Mozzarella Cheese, shredded – plus some for topping
6 Medium-Sized Chicken Tenders, breaded
1 Jar (23 oz.) Frank's Red Hot Sauce
3 cups Brown Sugar, packed
Note: if your chicken tenders aren't already breaded, just dip them in some eggs, then flour to coat and bake as directed.
Directions
Cook pasta according to package directions. Meanwhile, bake the chicken tenders on a sprayed baking sheet until cooked through (about 30 minutes at 375 Degrees F.)
In a large bowl, combine the pasta, Alfredo, green onions, tomatoes and 1 cup cheese until well-mixed. Spread into a sprayed 9×13 baking dish. Set aside.
Preheat oven to 350 Degrees F. In a saucepan, heat the hot sauce and brown sugar, stirring often, over medium-high heat until sugar is fully dissolved. Using tongs, dip the chicken tenders in the sauce to coat well, allow to drip a moment, then place chicken on top of casserole. Repeat with all tenders.
Sprinkle some more cheese over top, then place in oven and cook just until cheese is melted and casserole is warm throughout – about 15-30 minutes, depending on how freshly done the pasta and chicken was. Serve with more hot sauce mixture, if desiring more spicy!
This content may contain affiliate links. We earn a commission at no extra cost to you if you make a purchase. We may earn money, free services or complementary products from the companies mentioned in this post. All opinions are ours alone…
The following two tabs change content below.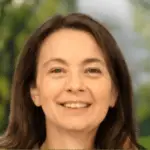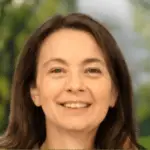 Latest posts by Kelly Dedeaux (see all)