How to Stop Multitasking and Get More Done
Raise your hand if you're a multi-tasker! I sure am – but that's not necessarily a good thing. As busy moms, we often pride ourselves on our ability to do many things at once – and with all we have to do, it's not avoidable all the time. But really, we've got to learn How to Stop Multitasking and Get More Done!
You may think that multitasking is helping you get more things accomplished in your day, but many studies have shown that it does more harm than good. When you're doing a specific task, you need to be sure you're focused only on that specific task and not anything else at the moment. This will help you be more efficient with what you're doing and you'll get through things more quickly. It's also super easy to get started on several things, but they never really get finished because we were handling too much all at once – or we were doing one thing, saw another and remembered it needed to be done and switched our focus, then several items later never make it back to the one we started with. Crazy, frustrating and exhausting, right?! By just focusing on one thing at a time, it not only gets done BETTER, but you can check more things off your to-do list, rather than have many things half started but not completed.
So, if you've been overwhelmed and trying to tackle several things at once, it may be a difficult habit to quit. Here's some tips to stop multitasking and get more done:
Make a list of things you need to do, then prioritize your list. Put time estimates beside each task of how long they will take you. That way, if you find you have about 15 minutes, you can pick something that takes about that long to get done – instead of wondering what you can fit in and simply waste that time not deciding.
Take each task one at a time and commit to doing it until finished. This also frees up your brain power from trying to keep too many tasks 'open' in it all at once.
Block out your time throughout the day in chunks, based on your to-do list. I do better with smaller chunks of time, since it doesn't seem so daunting – you can divide larger tasks up into smaller ones to help this, too.
Allow yourself breaks in between completing tasks. You'll be more focused on getting it done, and have a chance to refresh knowing you get a rest time when complete.
Practice it until it becomes your new habit. Changes don't happen instantly, especially with long-ingrained habits like this, so be patient and just keep at it the best you can.
What are your tips to get more done in the day?
This content may contain affiliate links. We earn a commission at no extra cost to you if you make a purchase. We may earn money, free services or complementary products from the companies mentioned in this post. All opinions are ours alone…
The following two tabs change content below.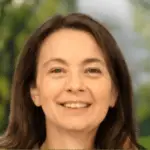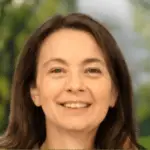 Latest posts by Kelly Dedeaux (see all)